In 2020 the public transport operator VBZ (Verkehrsbetriebe Zürich) from Zurich will introduce a new generation of 'Züri-Trams' – series 4000. In 2017 VBZ awarded Bombardier with a contract for 70 Flexity trams after a long tender process and several legal disputes. Instead of 2018, the first vehicles will be ready for testing at the end of 2019. For now, we have to work with a full-scale mock-up to validate the interior and exterior design. Let's have a closer look:
The model was built at the VBZ central workshop in Altstetten during the past months. This mockup features different design feature variants and interior layouts to be tested by as many different users as possible. So what we see now is not the final design, it is a test environment to see which materials and colors work best for example. Responsible for the interior/exterior design is Swiss design agency Milani design & consulting AG from Thalwil.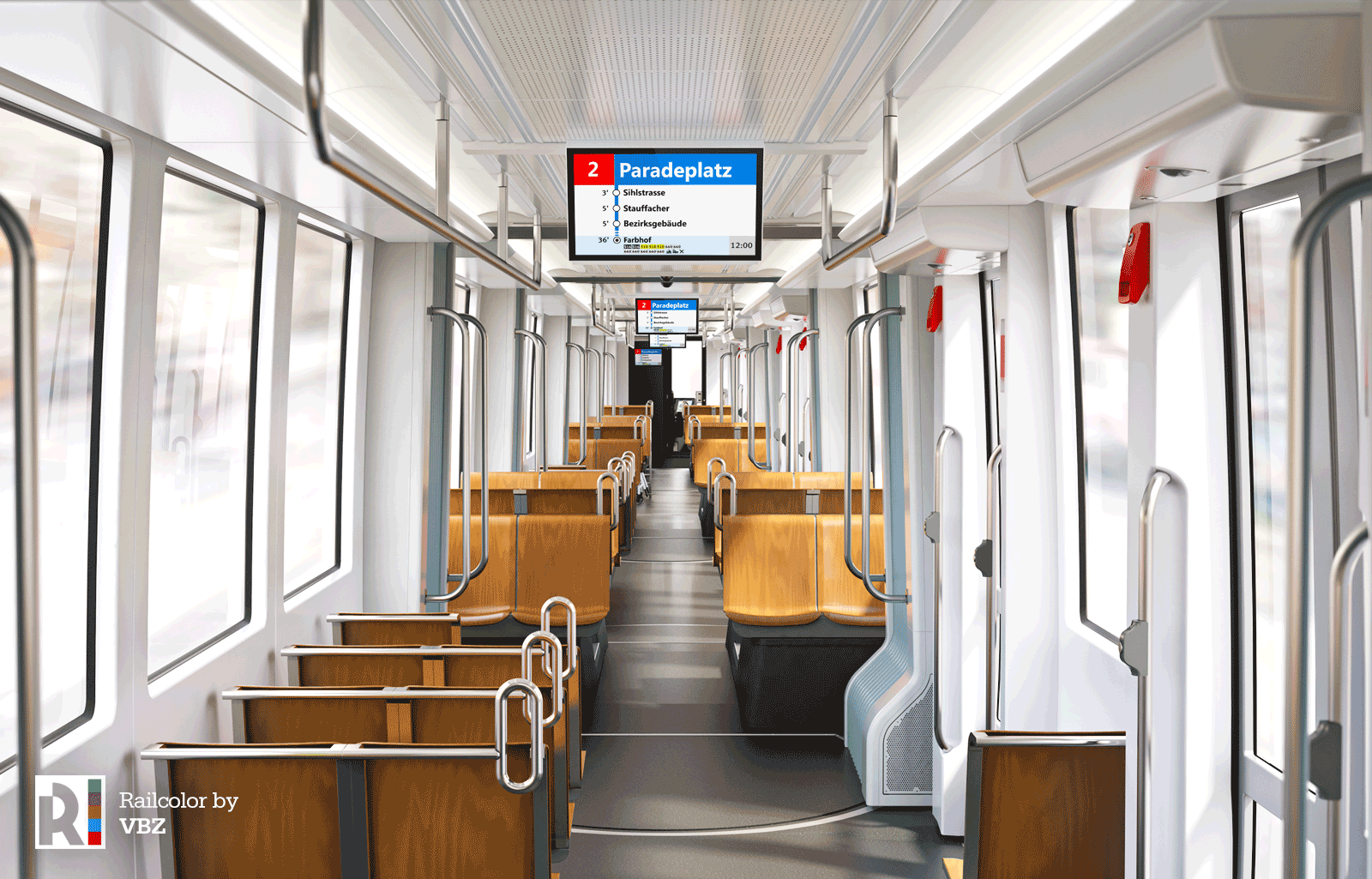 About the design
The design agency wanted to create a light rail vehicle that is inviting – it preferred simplicity and using high quality natural materials. The shape of the front/rear lights is derived from VBZ's logo. A new lighting concept (vertical green/red LED strips) makes the entrance areas better visible and should enhance safety by warning people when you can board and when net. Around the front/rear light a LED ring gives the same feedback.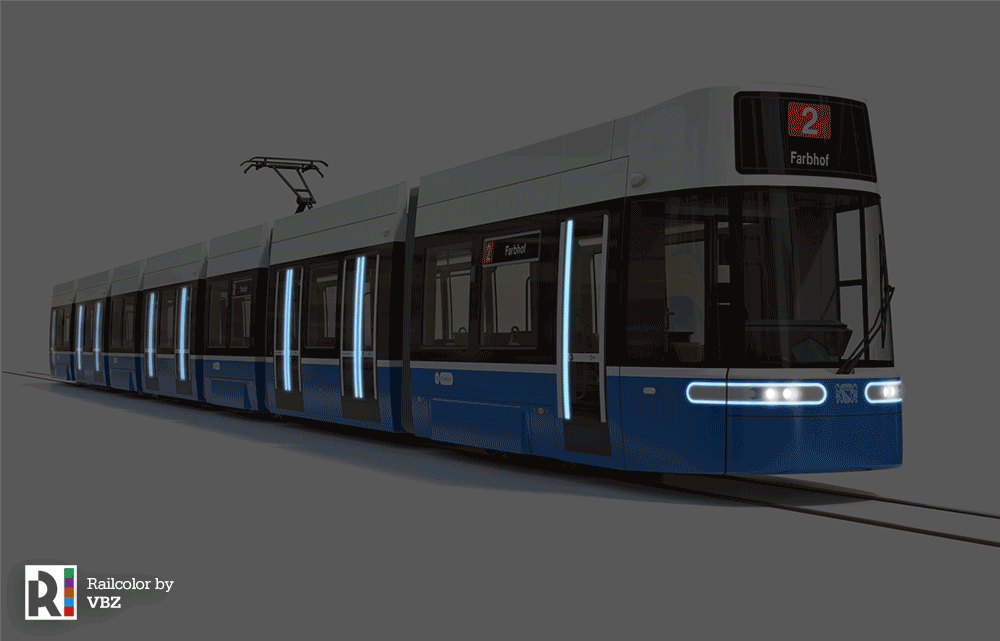 The new Flexitys will feature a driver assistance system, which will be used for the first time in Switzerland. It will be tested by the VBZ in a Cobra tram from May 2018 onwards. The system detects objects and people in the close surrounding of the vehicle.
More information: