On 21.04.2018, MetroCagliari celebrated 10 years of operation with several festivities. Most important attendees at the party: three new CAF Urbos 3 trams.
MetroCagliari operates the light rail system of Cagliari (150,000 inhabitants), the capital of the Italian island of Sardinia. It is based on an existing 950 mm gauge (Italian meter gauge) railway line. The construction of the 6,8 km light rail line, comprising rebuilding, electrification and modernisation took from 2004 until 2007. Since March 2008, its connects Piazza della Repubblica in Cagliari with Monserrato, a municipality in the northeast. The line has 9 stops and MetroCagliari operates sixnine Škoda 06T trams (CA01-CA09).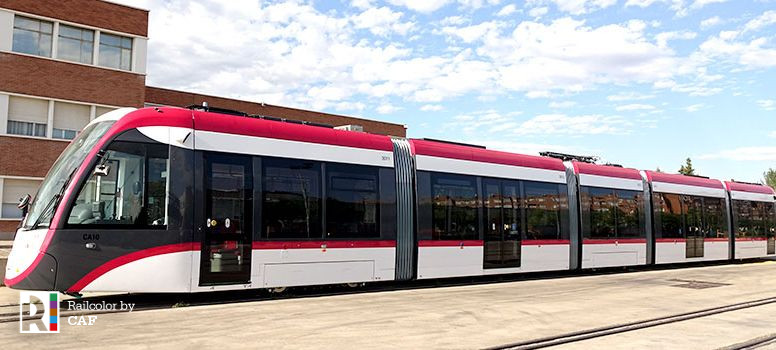 CAF Urbos for Cagliari
In 2015 two extensions were added to the network:
Monserrato – Policlinico (University Hospital), 1,8 km, adding two stations to line 1
A part of the existing diesel railway line San Gottardo – Settimo San Pietro was upgraded and electrified and became line 2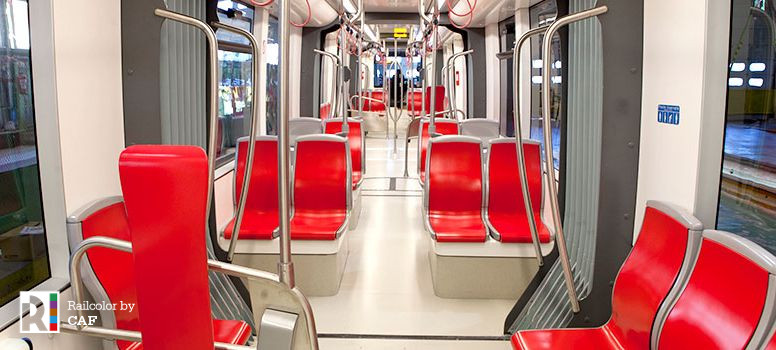 An expanding network made new rolling stock a necessity. In 2013, operator ARST ordered three trams from CAF and opted for six more. The delivery to Monserrato depot started in November 2016. The designated CA10, CA11 and CA12 officially entered service on 21.04.2018. The 5-car Urbos trams have a low floor over the full length of the vehicle. There is space to transport four wheelchairs and four bicycles. The trams have a retractable electric platform under each entrance door for better access by disabled people.
Technical data
Length: 

32,97 m

Passenger capacity: 

237 (6p/m2)
Seating capacity: 56 seats

Maximum speed: 

70 km/h
Voltage: 750 V DC
Further equipment includes cab and passenger area air conditioning, an audio-visual passenger information system and a video surveillance system.
The six CAF Urbos trams in option will be needed when the Cagliairi network will grow further. The next extension will connect Piazza della Repubblica with Piazza Matteotti and the Cagliari railway station. The light rail network will then be directly connected to other transport modalities such as the train and bus.