The city of Bremen has extended it's initial order of 67 Avenio trams to a total of 77 units. To do that Bremer Straßenbahn AG (BSAG) exercised an option of the contract that was signed last June.
Thanks to the supplementary order, BSAG will be able to replace the entire fleet it is currently using. The initially ordered trams are expected to enter service in the spring of 2019, while the delivery of the additional ones will commence in 2021.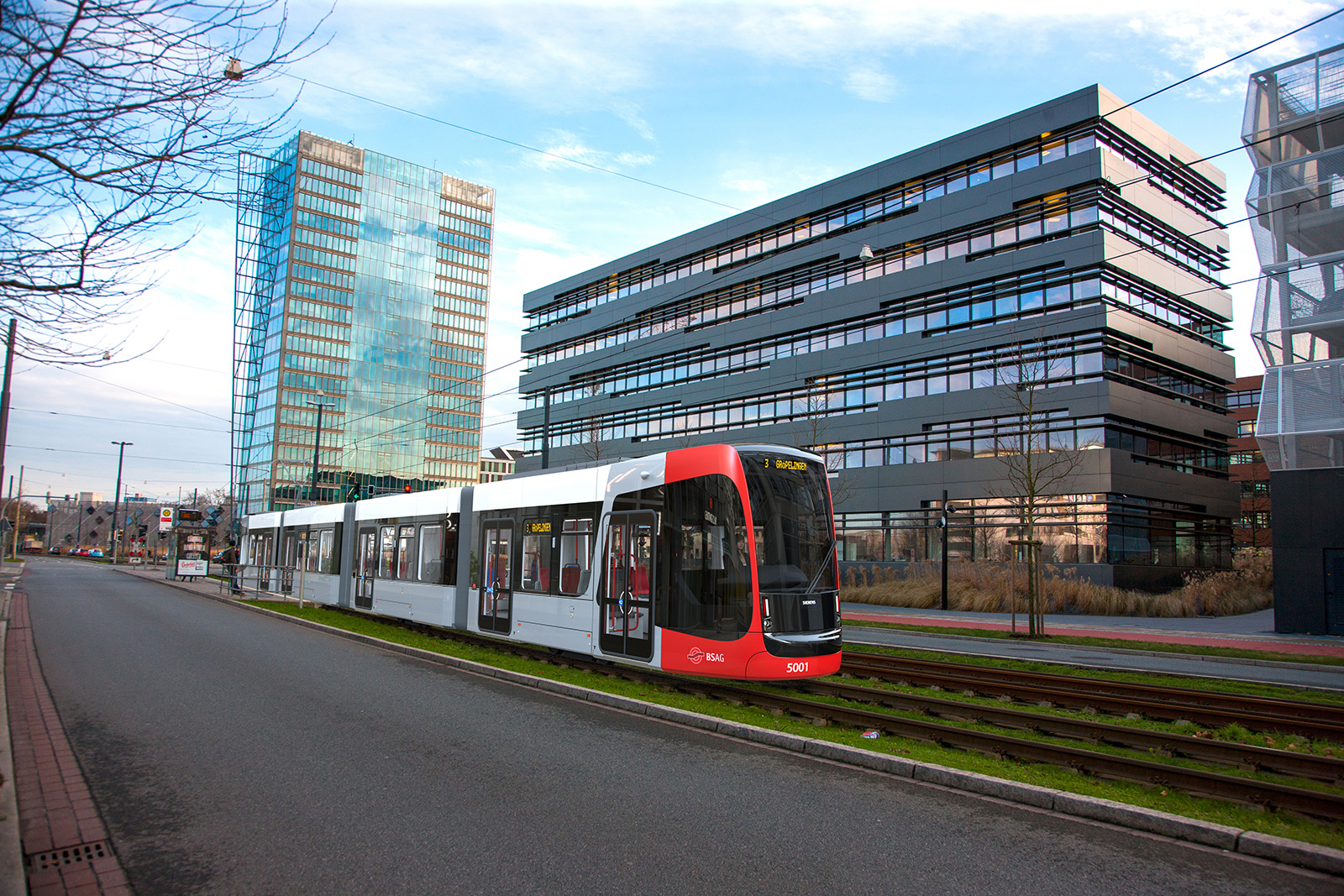 The trams consist of four sections and are approximately 37 meter long with a total capacity of up to 259 passengers and a top speed of 70 km/h. Other features include multi-functional entrance areas, LED lightning, large windows, as well as on-board wireless internet and information systems. Last but not least, their environment footprint is minimized thanks to a 90-percent recycling capacity, as well as an advanced regenerative braking energy system.