---
Recently Metropole Nice Côte d'Azur exercised an option for 6 additional Citadis X-05 trams and 22 ground-based Static Charging Zones (SRS) for tram line T3.
The € 27 mln. option is an extension of the initial €91 mln. contract between Metropole Nice Côte d'Azur and Alstom for 19 Citadis X-05 trams and SRS chargers for tram line T2 established in oktober 2015.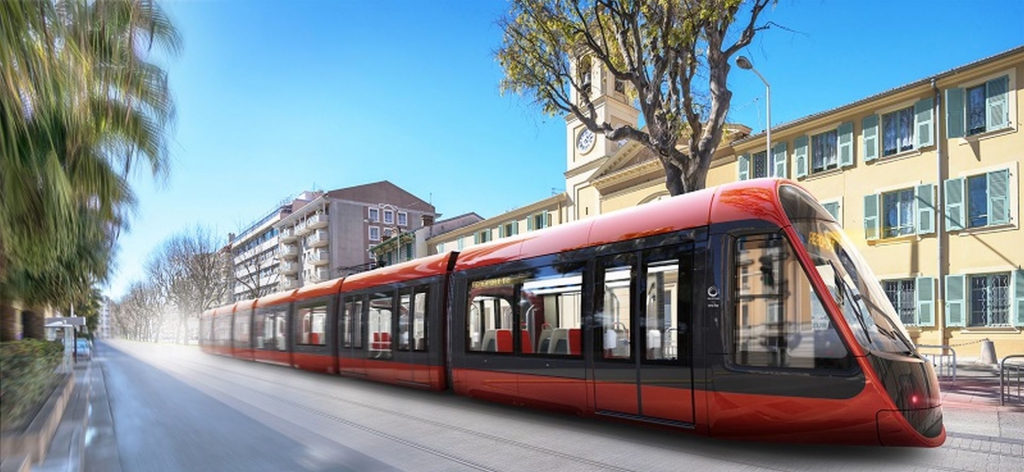 The Nice Citadis X-05 are equipped with Citadis Ecopack, an on-board energy storage solution, and SRS, a ground-based static charging system. Due to the Ecopacks the tram will be able to run canterary-free. The Ecopacks will be charged at the tram stops during normal dwell time using the ground based SRS charging system.
 Technical Data
Length: 44 m
Width: 2,65 m
Capacity: 300 passengers
Maximum speed : 70 km/h
doors: 7 double doors per side
Line voltage: 750 V DC
Further equipment includes an passenger information system and a video surveillance system.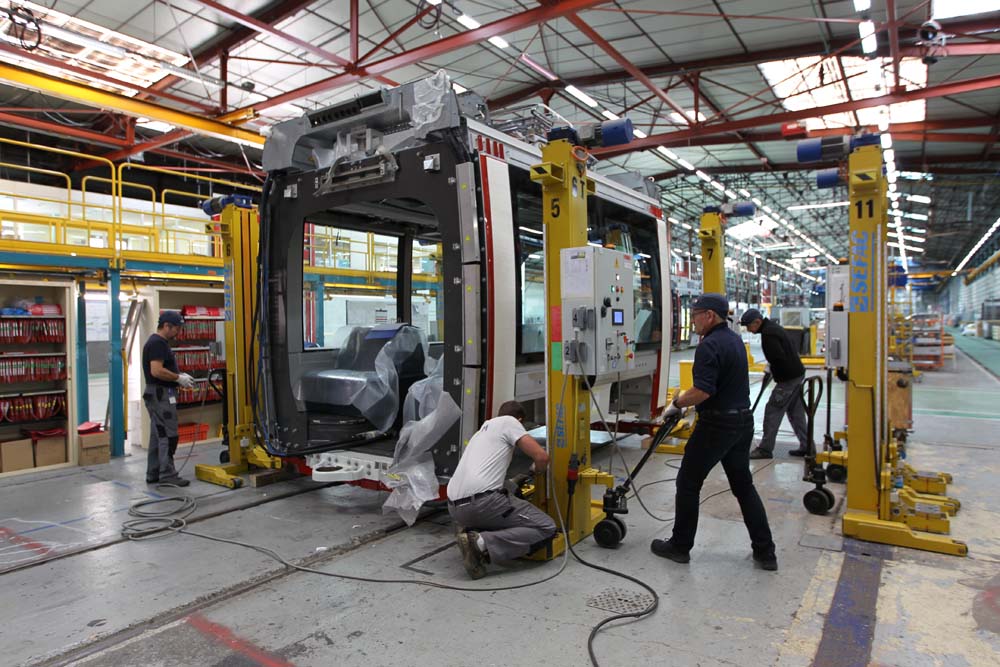 New tram lines T2 & T3
The Citadis X05 trams will run on the 11km long line T2 (light and dark blue in map) from the Nice Côte d'Azur airport to the port serving 20 stations. The most eastern part of line T2 is underground for 3,3 km with 4 underground stations. The line is catenary-free at ground level, the underground level has an overhead line and the X05 trams use their pantograph. The underground part of line T2 (dark blue in map) crosses line T1 (yellow in map) twice.
Line T3 serves the western part of Nice. It shares  3,3 km with line T2 between Airport Terminal 2 and Digue de Français, where it turns north for a 3,9 km T3-only branch tor the Alliance Riviera stadium, of footballclub OGC Nice, and further to Saint Isidore. The line T3 (red in map) serves 11 stations in 25 minutes and is fully catenary-free.