At Expo Ferroviaria 2017 in Milan, CZ LOKO has presented EffiShunter 1000 locomotive 744 101-7 to the public. The loco has recently been restyled from its CZ LOKO livery into SerFer company colours. It is the same locomotive presented at InnoTrans 2016 in Berlin.
In April 2017, CZ LOKO was awarded an order by SerFer for the delivery of five EffiShunter 1000 locomotives with an option for five more. Awarding this order to the Czech manufacturer, made SerFer the launch customer for the type.
The fully TSI-compliant diesels will be equipped with Caterpillar C32 engines, delivering 895 kW. The locos will have a maximum speed of 100 km/h and will be equipped with the Italian train protection system BL3, enabling their use on shunting and mainline operations. Deliveries are scheduled to commence in February 2018.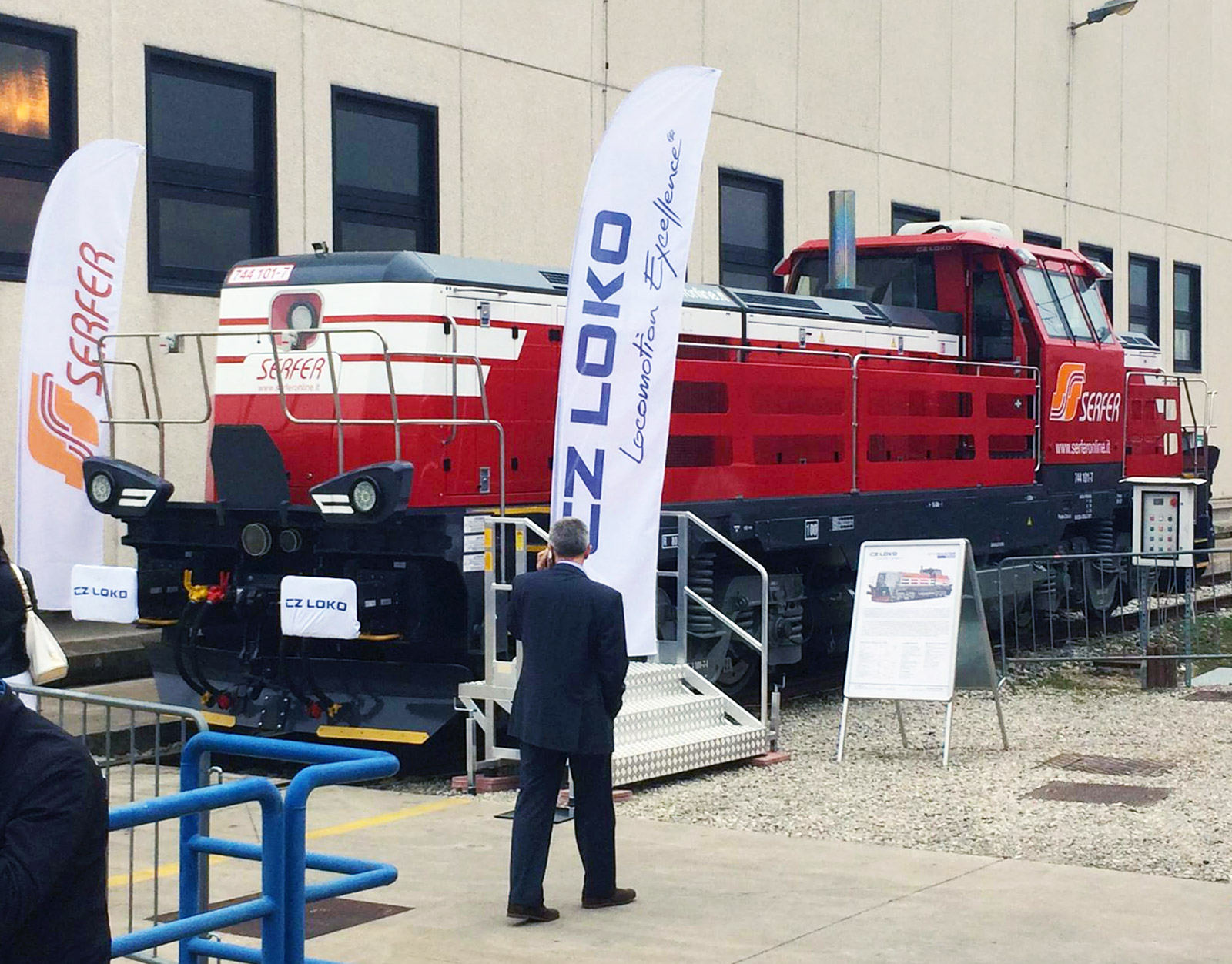 Learn more about CZ LOKO Class 744.1 EffiShunter 1000 locomotives on MainlineDiesels.net.