This summer, it will be possible to get familiar with the new generation of trams for Amsterdam. On 18.07.2017, the Amsterdam transport authority (GVB) and manufacturer CAF presented a life-size mock-up of the '15G' tram, a new type that will enter service medio 2019.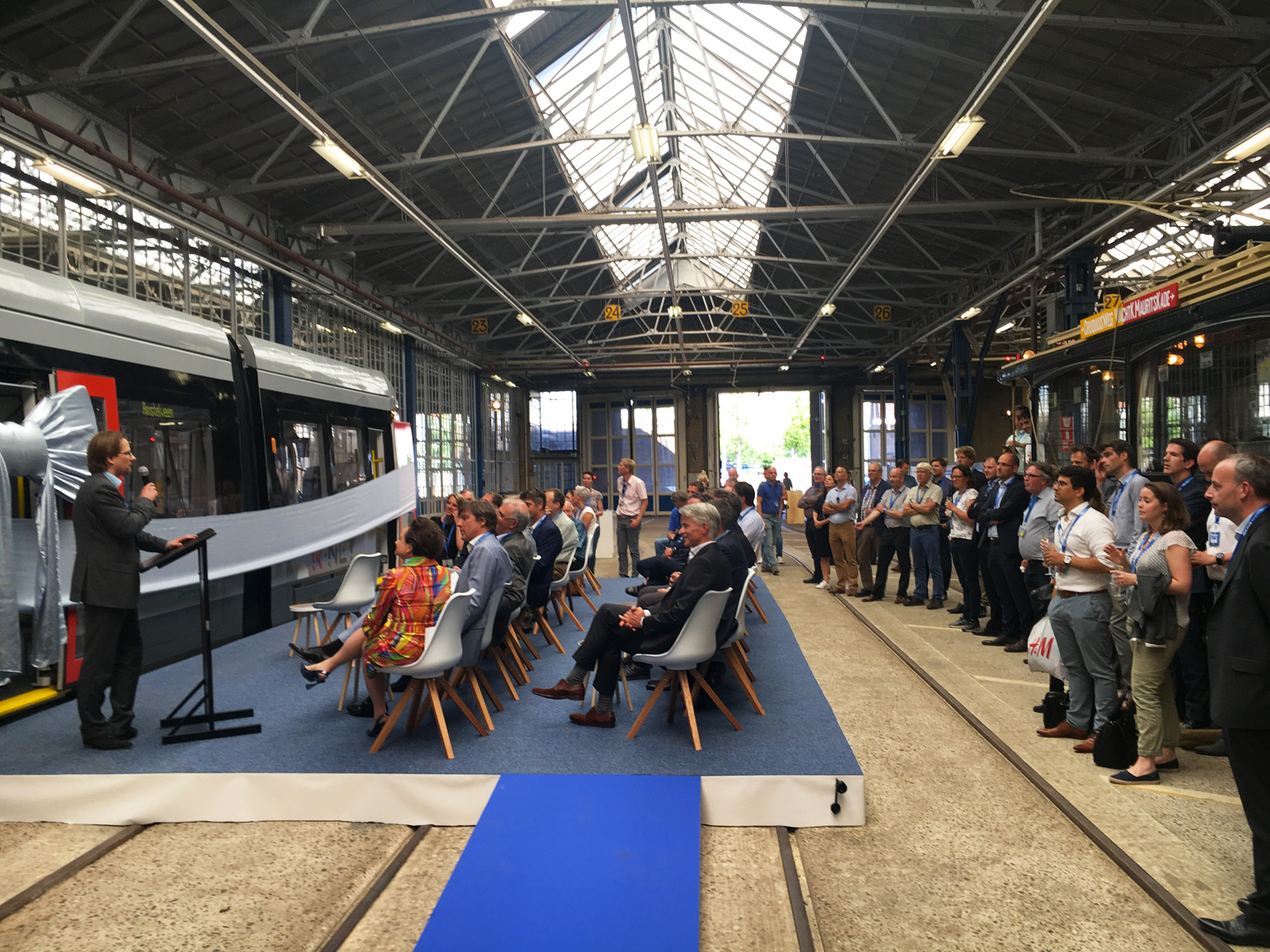 All will be given the opportunity to give their feedback on the new design. The model features different interior options from which people can choose. You can visit the model too. You will have to subscribe on the special website gvb.nl/nieuwetram and pick a date. Visiting the model will only be possible when subscribed.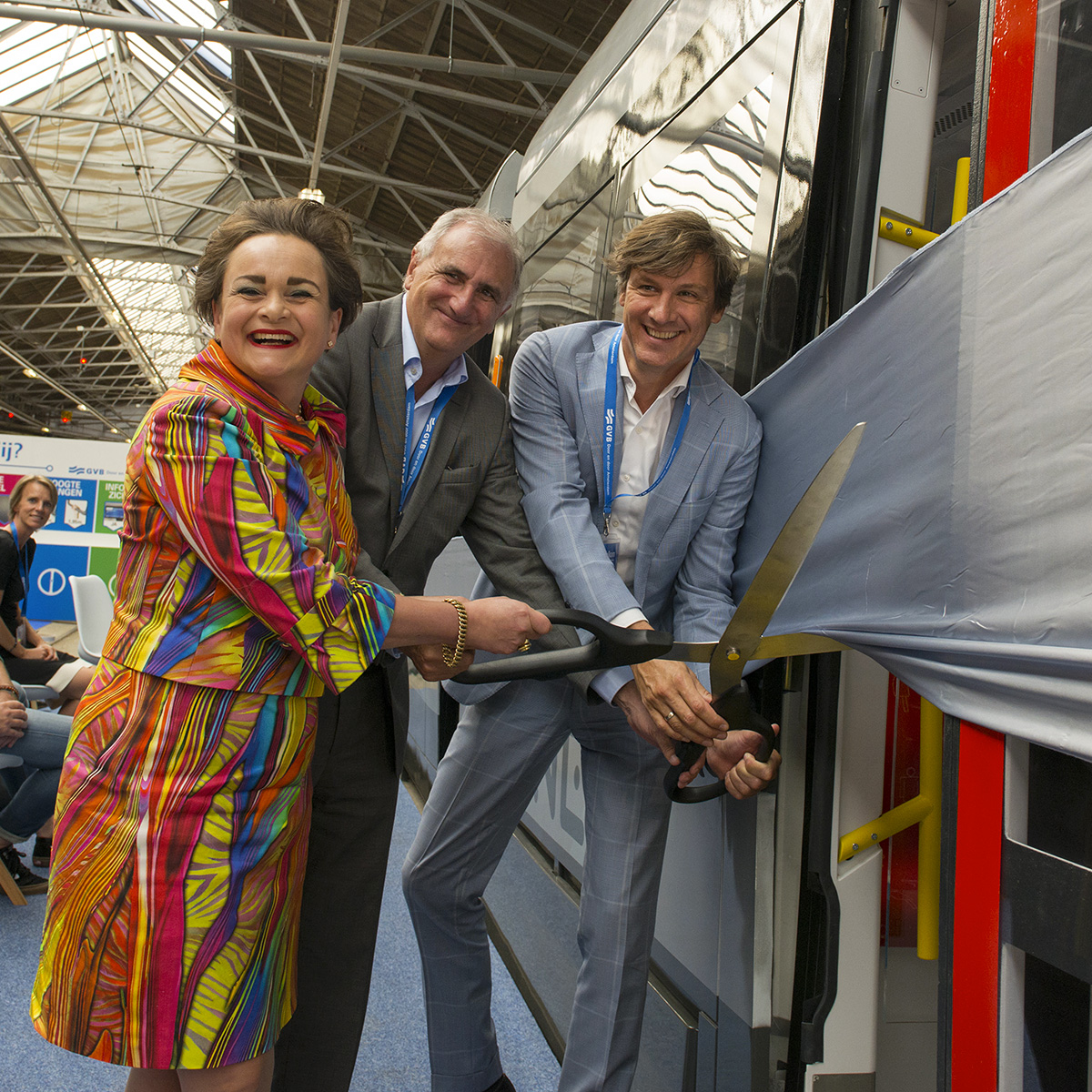 GVB has placed an order for 63 CAF Urbos in November 2016. There is an option for sixty more vehicles. They will be replacing older tram models on the (inner)city network and be the vehicles for the Amstelveenlijn (11G and 'Sneltram' rolling stock), which is currently being upgraded and extended to Uithoorn.
---
Update 19.07.2017: These are the first shots from the 'test interior'. Different colors, different types of upholstery on the seats, different grips. Features about you and other experts can give their opinion: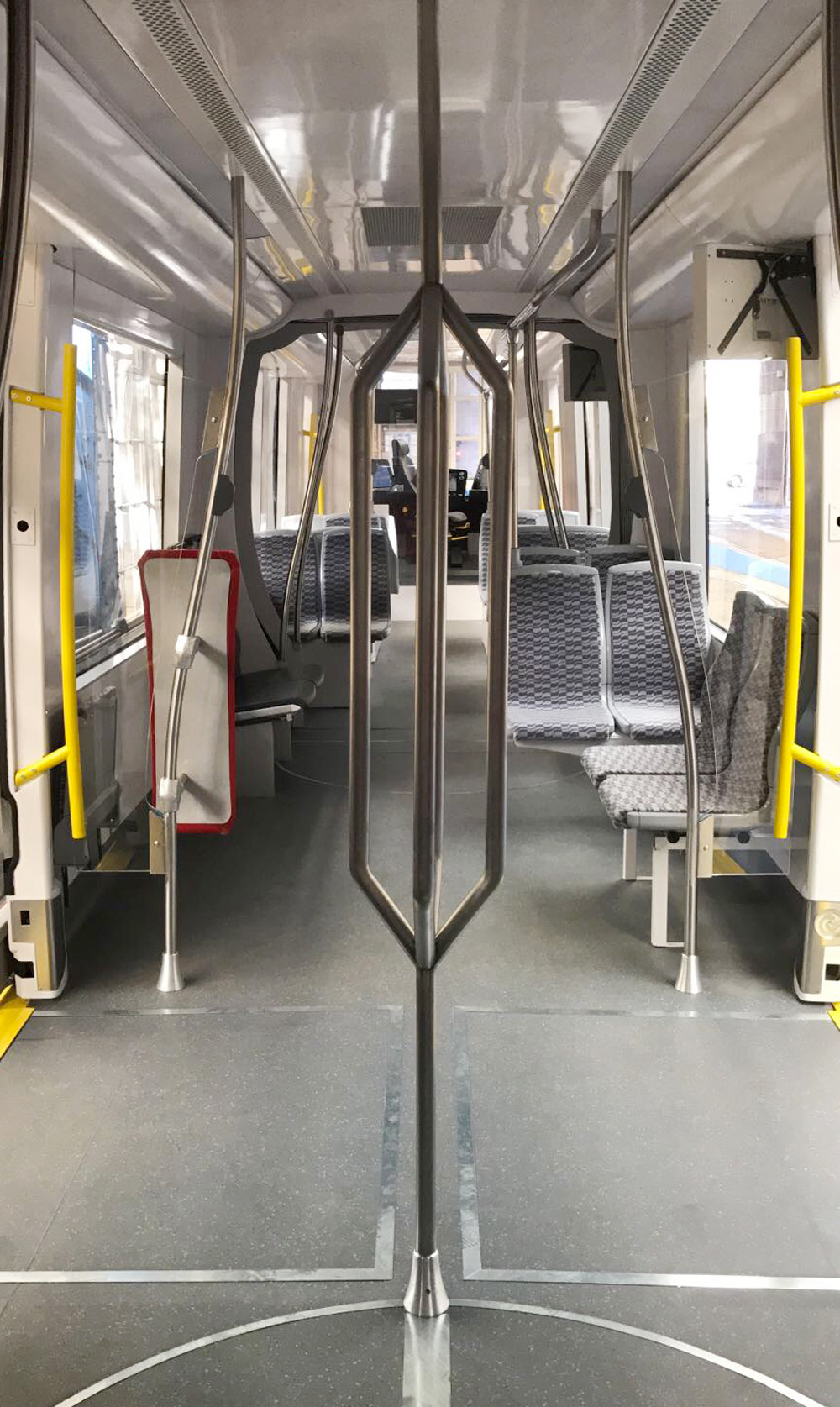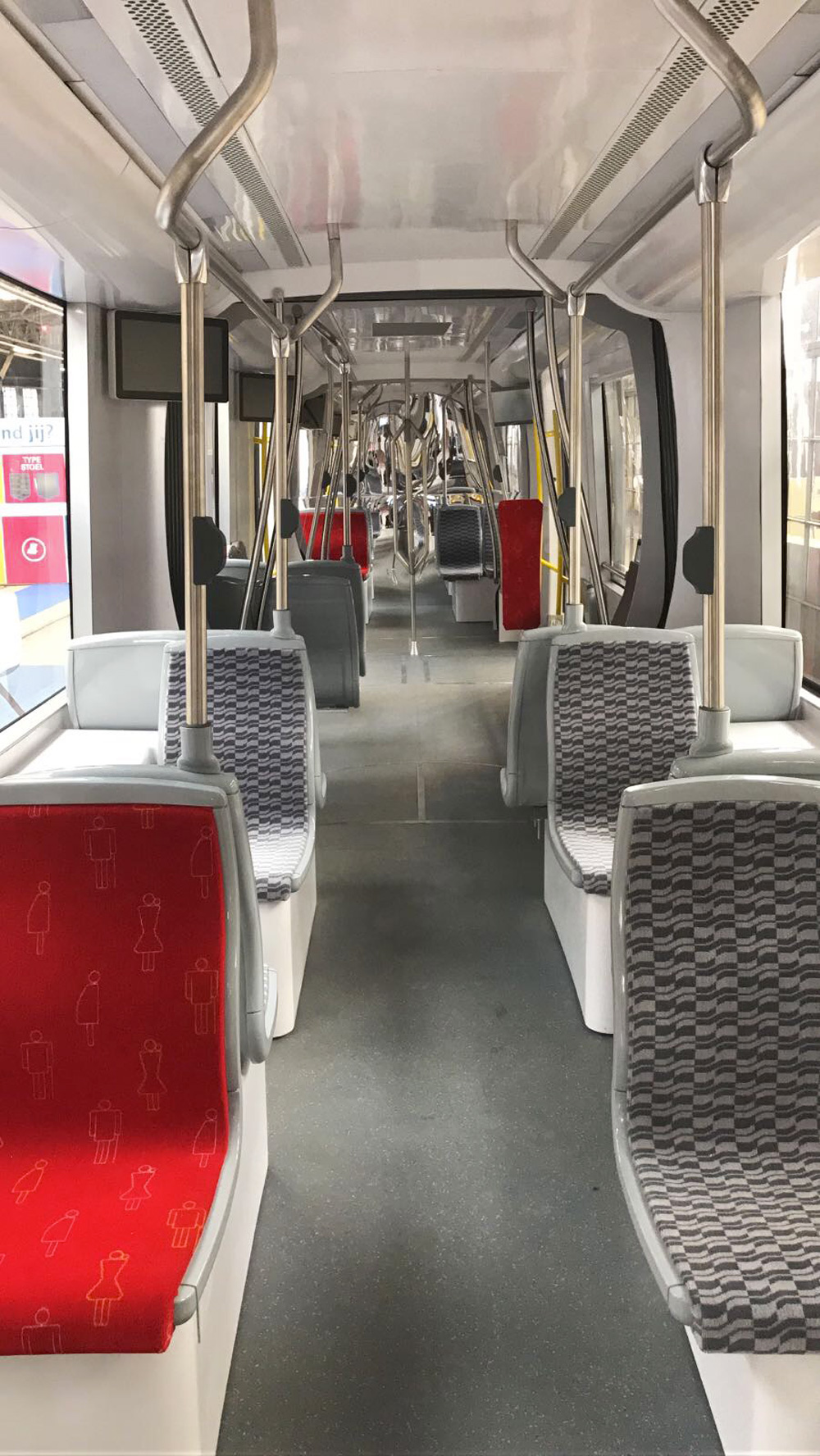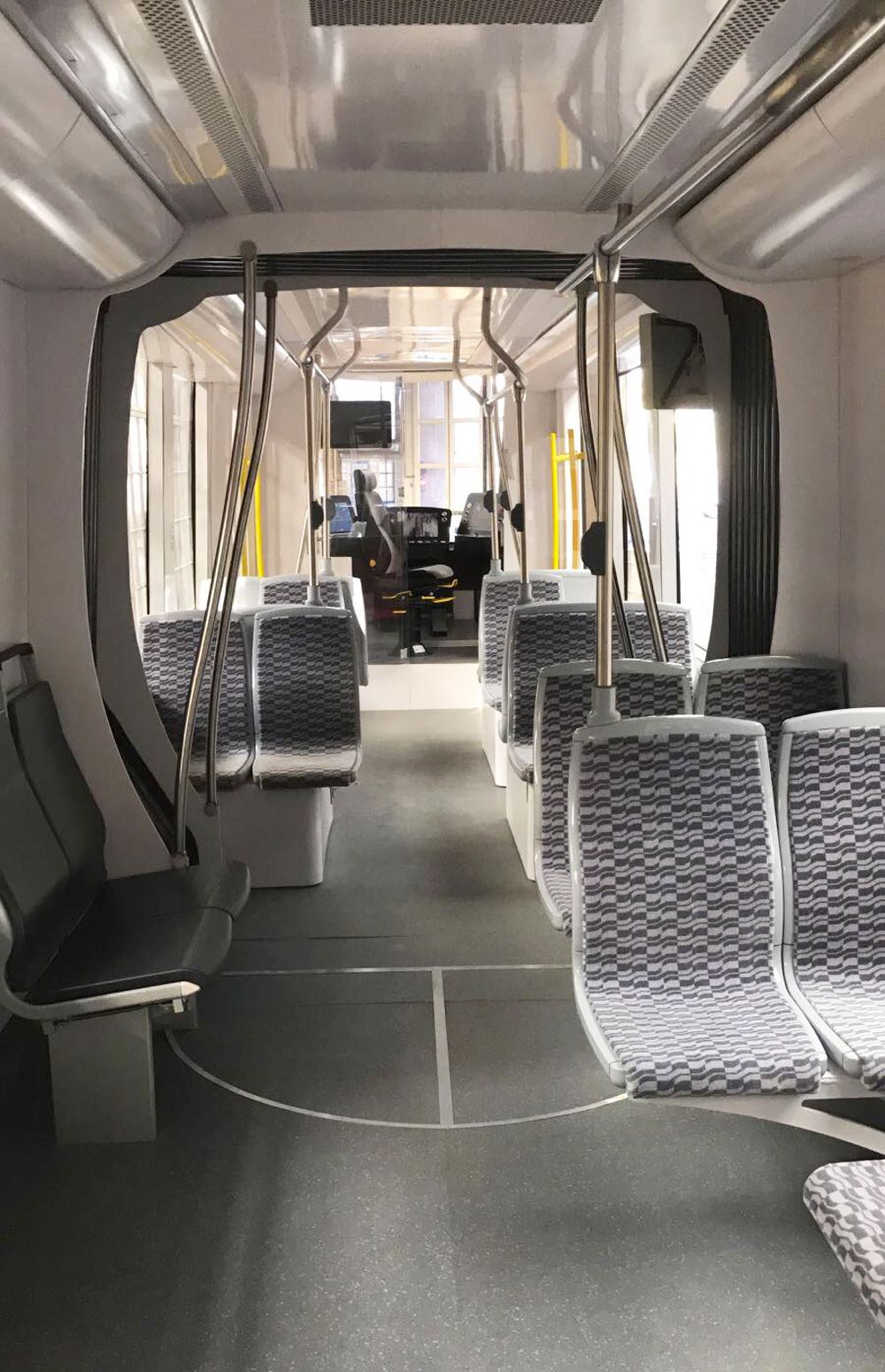 ---
Video: watch the mock-up being built:
Red vs Blue
When GVB and CAF first published about the order for the new trams, artist impressions were released of the 15G in the standard blue and white livery, as it is used on many Amsterdam trams, buses and boats. However, in May 2017 the information was published that a part of the fleet will receive a red/white/silver livery supporting the R-Net brand name. These trams will be used on the Amstelveenlijn, which will be part of the R-Net network.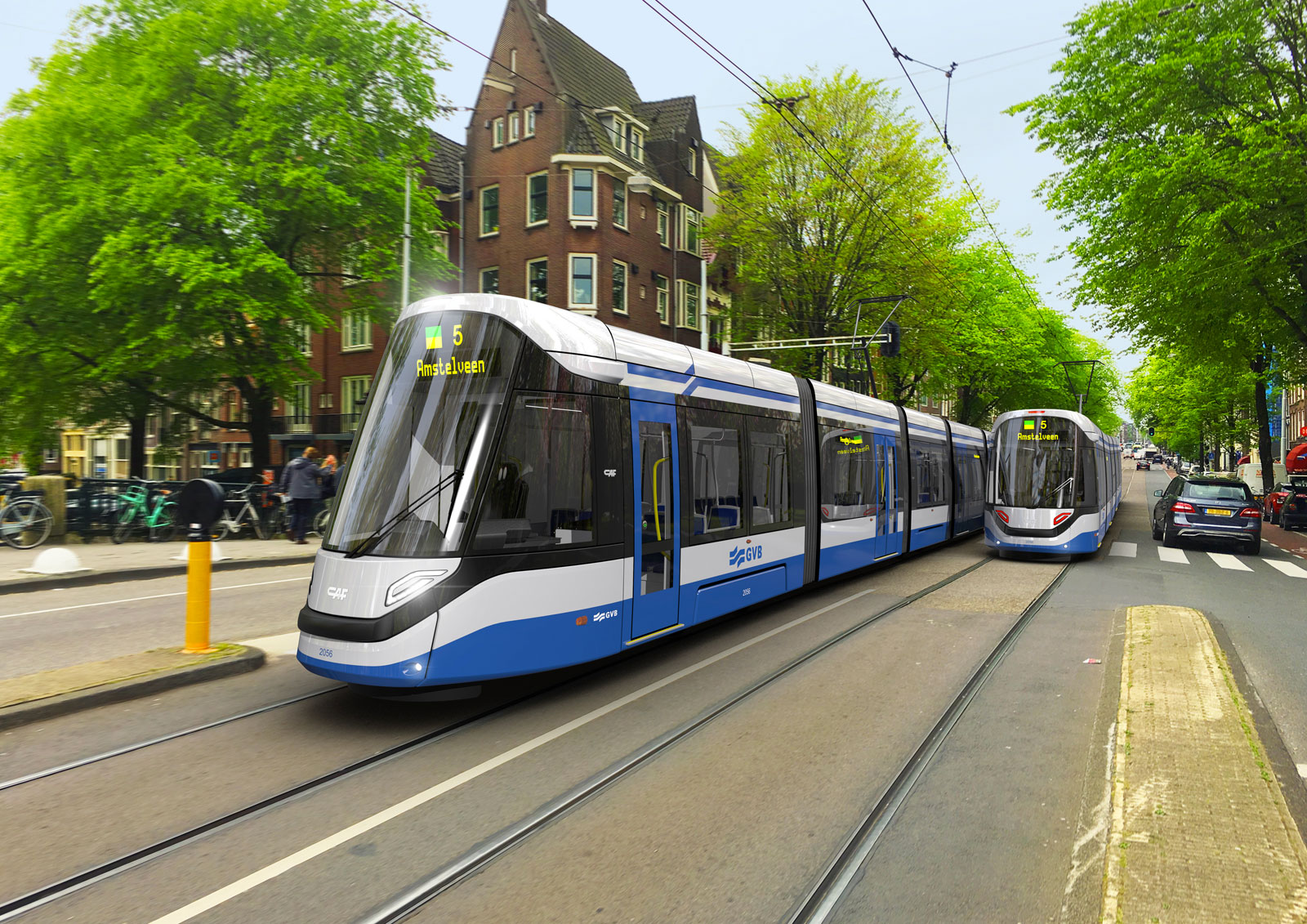 R-Net is an umbrella brand name for all high quality public transport services in the Dutch 'Randstad' area. In Amsterdam the metro is part of it for example, same for the trams in The Hague and many many more.