After the official baptise ceremony 'geht es los': The new XL tram enters service in the German city of Leipzig. On 13.07.2017, major Burkhard Jung and other notables attended the first 'XL' transporting people thought the city. Every new vehicle will be named after a 'favorite location' in the city of Leipzig. The major choose the 'Weiße Brücke' for tram no.1002.
"With the new XL we are strengthening our public transport system and we make an important contribution to the sustainable development of our city and its inhabitants," said Mayor Burkhard Jung.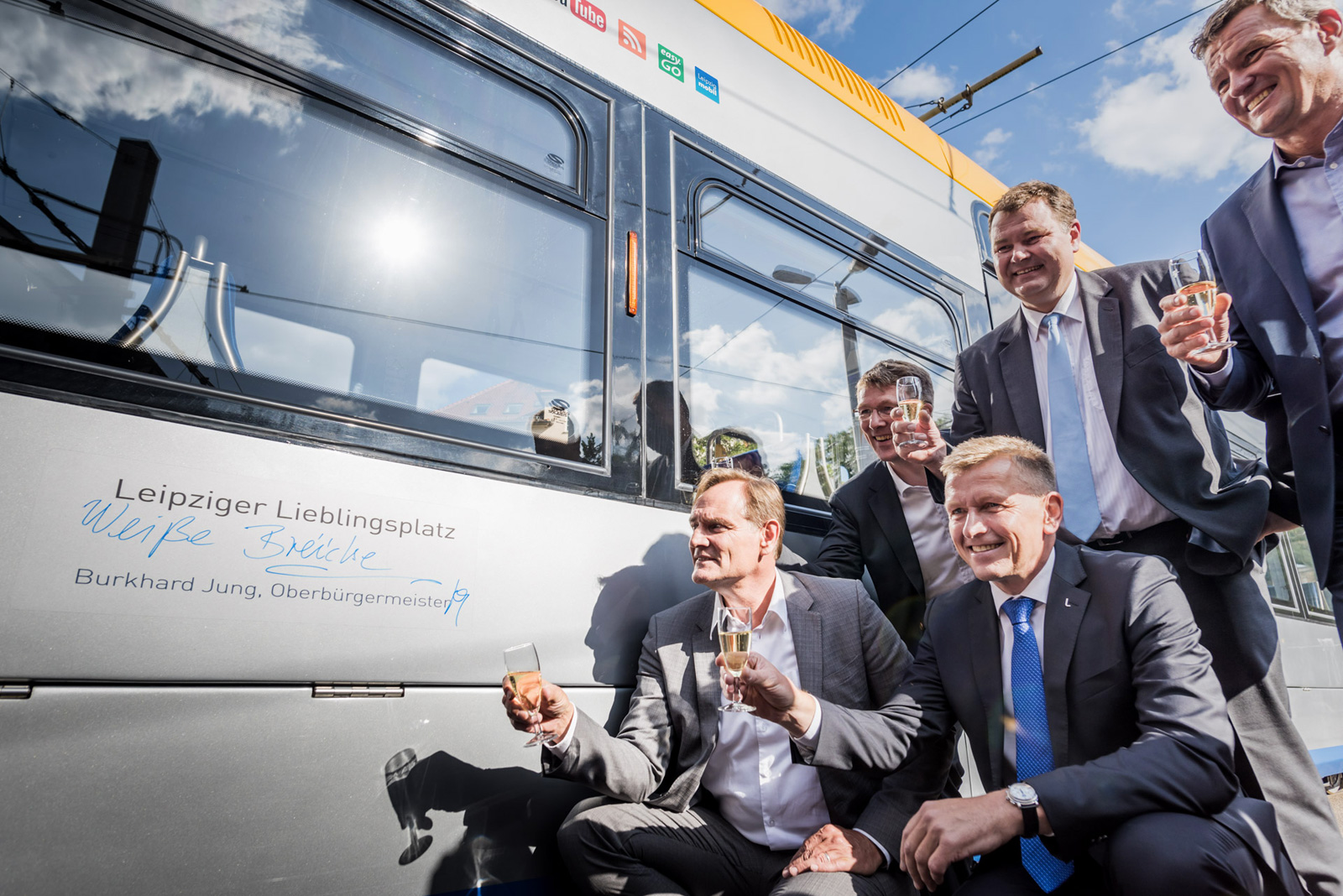 The commissioning of the first vehicles follows after an period of intensive testing and the official approval by the technical supervisory authority. Tram no. 1002 is now operated on line 4. Important experiences and data is now being collected in every day use, very valuable for optimizing the future 'XL' fleet.
By 2020, 41 new XL trams will replace the old Tatras in Leipzig. With a length of 38 meters, the XL is the second-largest vehicle in the tram fleet of the Leipziger Verkehrsbetriebe, with a total capacity of 220 passengers. Manufacturer Solaris from Poland has optimized its Tramino vehicle design to meet the conditions of the Leipzig network: narrow curves, a widely branched railway network with a special gauge: 1.458 mm.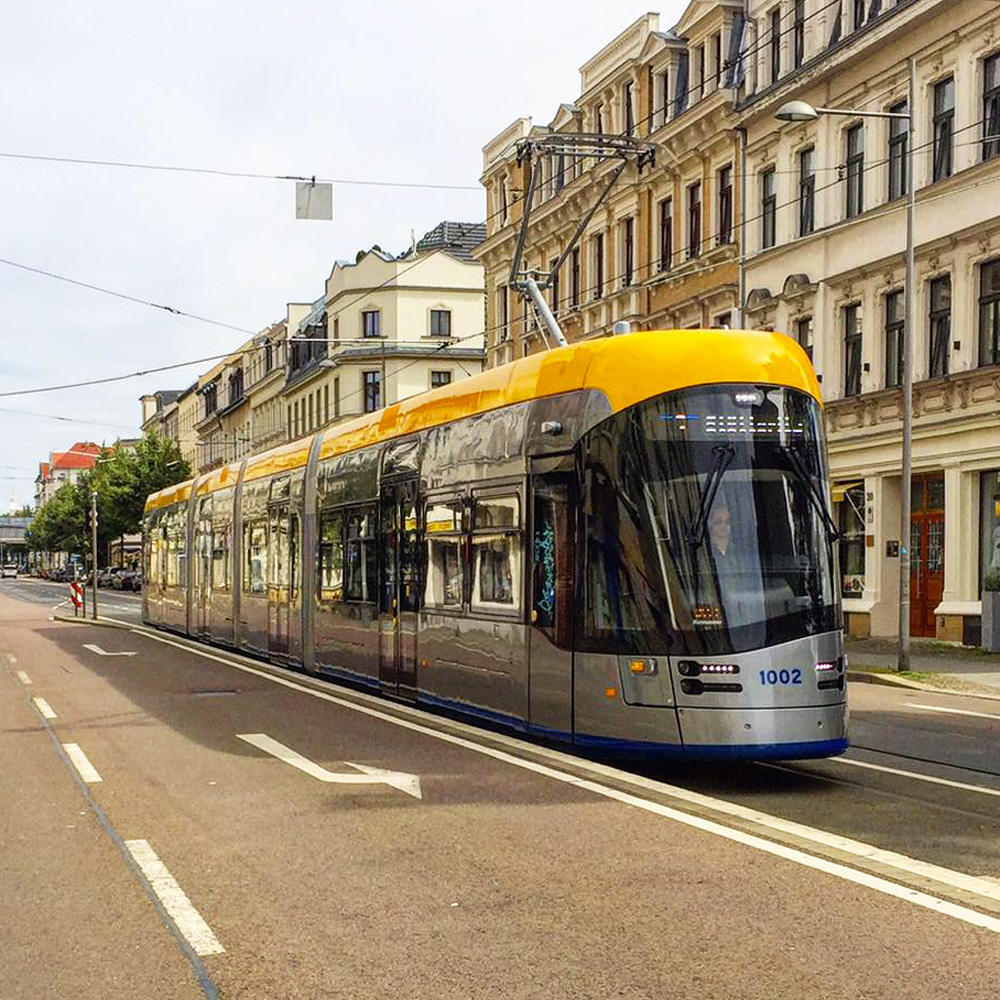 "In the coming period, we will gradually introduce more XL vehicles on line 4 and thus increase the comfort and capacity for our customers, and we expect to have 14 vehicles in Leipzig by the end of the year." says Ulf Middelberg, spokesman of the management of Leipziger Verkehrsbetriebe.
With four double leaf doors and large multifunctional spaces, the XL brings comfort to all travelers in general and people with reduced mobility and families with baby carts in particular. Large windows should offer all a nice sightseeing view on the city. In the rear of the XL, a lounge is situated inviting you to 'linger and discover'.
In 2015 a contract was signed with Solaris Bus & Coach to supply 41 new trams. By signing the contract, a first fixed order was placed for five vehicles. In addition, the contract provides options for a further 36 vehicles.