Stadler Pankow comes out on top again in Denmark with a successful tender issued across Europe. As part of the launch of a new light rail system, Denmark's third largest city, Odense, has placed an order for the manufacture and supply of sixteen trams type Variobahn.
The order totals around 45 million Euro. Stadler signed the deal to supply 16 low-floor LRVs during an official event on 14th June with the operator Odense Letbane. By the end of 2020 the fleet of trams should enter service.
This is Stadler's second light rail contract in Denmark. Back in 2014 the rail manufacturer was selected to supply 23 Variobahn and Tango LRVs to the Danish city, Aarhus. Like Aarhus, an entirely new rail infrastructure is being constructed in Odense.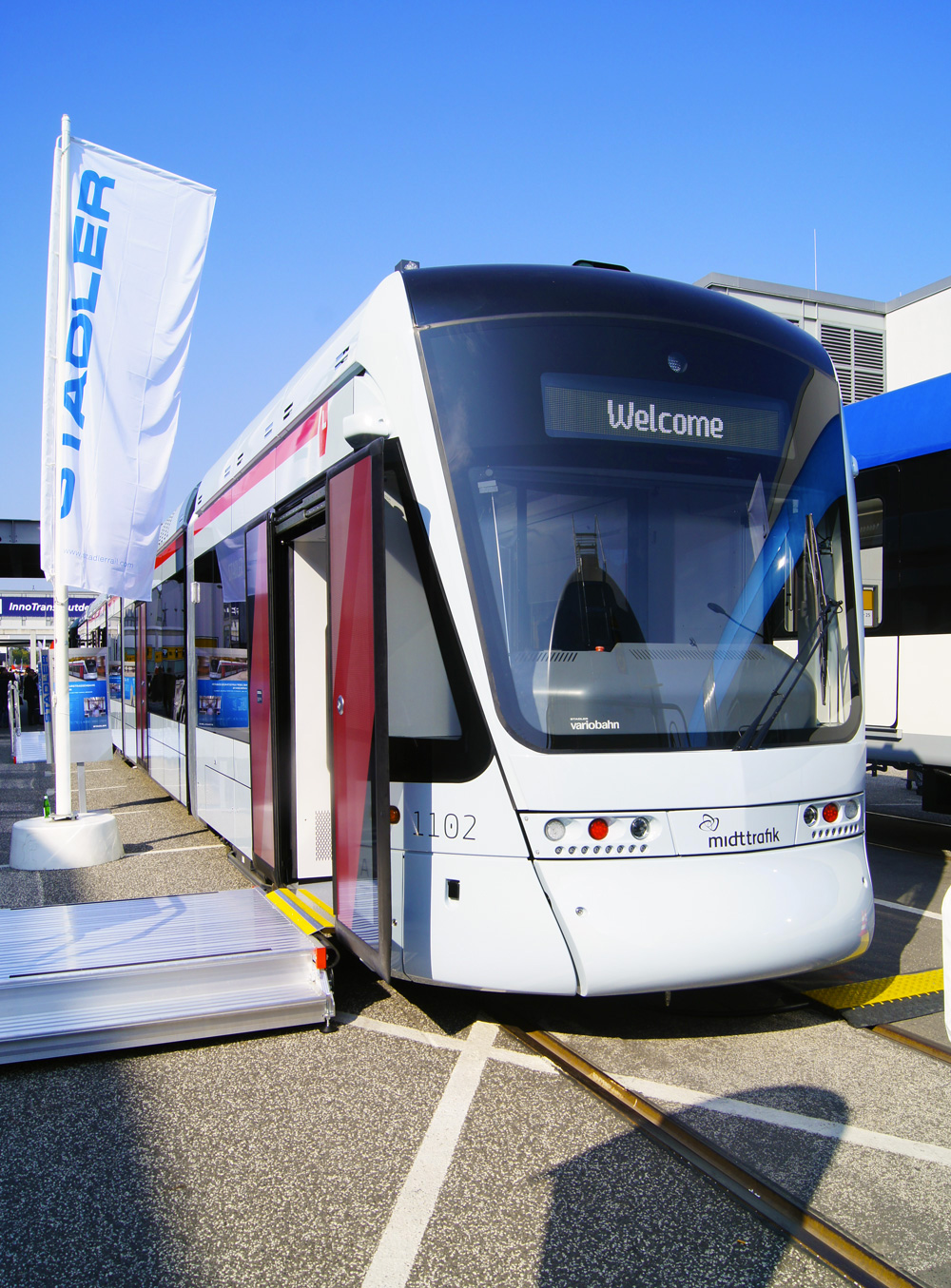 The first vehicle will be delivered to Denmark in autumn 2019. By December 2020 Odense plans to launch the fleet in the local transport network. The new tram lines are forecast to connect around 35,000 passengers, 33,000 workplaces as well as 23,000 student study spaces every day.
About the Variobahn
Variobahn LRVs are flexible in length, carriage width, and tack gauge due to their modular construction. The bidirectional vehicles have a fully low-floor design, accommodating 193 passengers with step-free access to platforms. Air-conditioned carriages for passengers and driver compartments, double glazed windows, spacious gangways as well as five exterior doors on either sides are all features for Odense. Variobahns reach a maximum speed of 70 kilometres per hour. Variobahn LRVs have been successfully operating in London, Bochum/Gelsenkirchen, Mainz, Graz and the Norwegian city of Bergen.