Škoda Transportation is developing ForCity Artic trams for use on the "Raide-Jokeri" line, connecting Helsinki with the city of Espoo. The first prototype should be ready in 2018 or 2019. Now the operator (HKL) has revealed the exterior and interior design for these trams, of which 29 units will be built.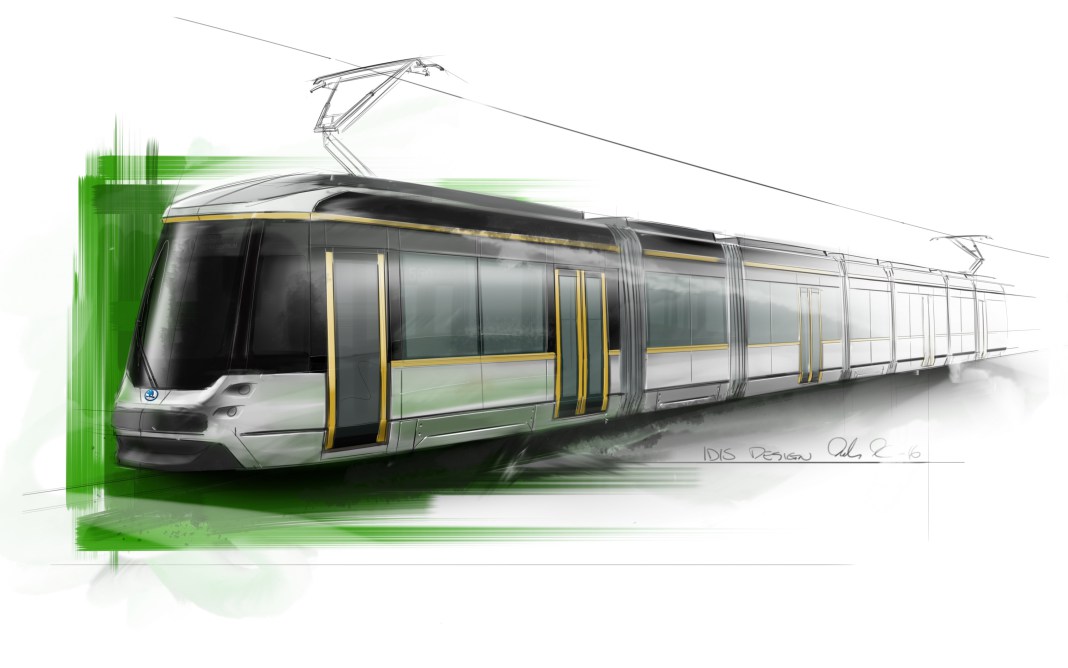 Up until now ForCity Artic trams for Helsinki in a blue-ish livery were used when a visualization was published about the Raide-Jokeri project. But a design sketch from November 2016 (see above) already gave away that new trams would look different.
Below you see a impression of the final design for the new vehicles. The fronts a have more sleek and dynamic design and will be painted light grey. The rest of the vehicle will have aqua-colored paint.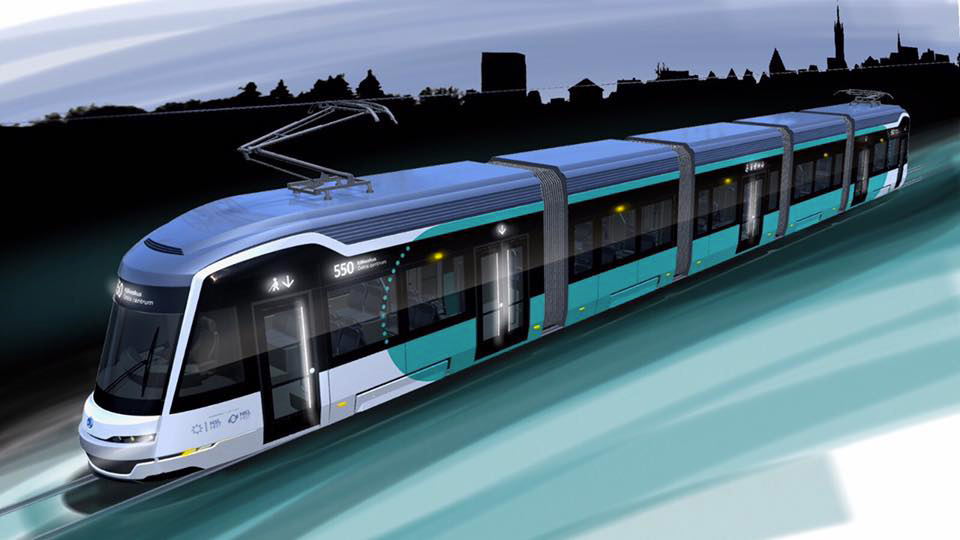 The Raide-Jokeri trams will not only look different, they are also longer compared to ForCity Artic trams used in Helsinki: 35 instead of 27.6 meter. Its bright colored interior with have seats with brown upholstery combined with bright blue details.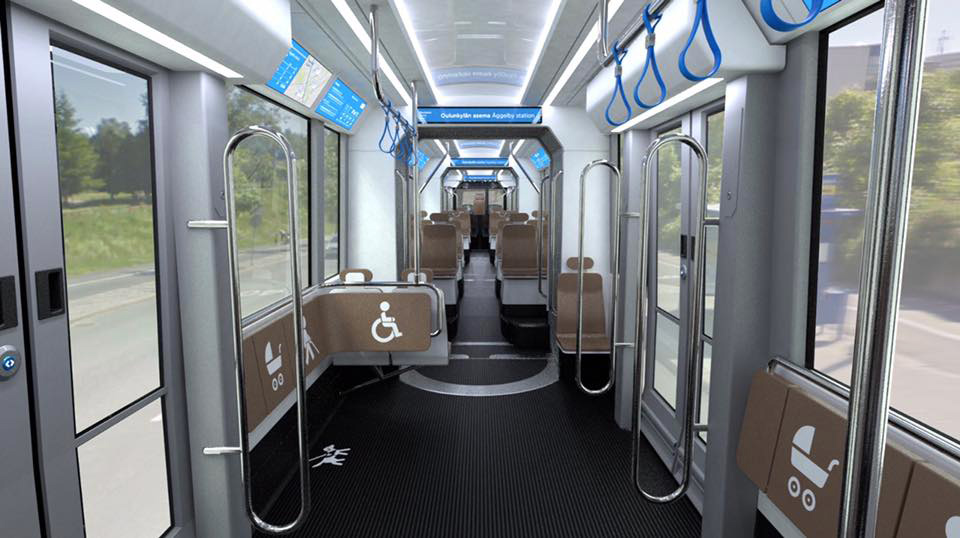 The City Councils in Helsinki and Espoo approved the construction of the Jokeri Light Rail Line in June 2016. The aim is to start the construction work of the line in 2019.