Hector Rail AB, a Swedish rail transport company, has ordered another 15 Vectron AC locomotives. Delivery is planned beginning in the spring of 2018. All of the locomotives will have a maximum output of 6,400 KW and a top speed of 200 km/h. All Vectron AC locomotives are equipped with the European Train Control System (ETCS) as well as the ATC2-STM train control system.
Updated on 16.03.2017. Title photo by Niklas Eimers.
The locomotives will be used for heavy freight and timber transport in Sweden and Norway. To bridge short stretches without overhead power lines, the locomotives have a diesel power module with radio remote control on board.
Hector Rail is an independent line haul provider for the European rail transport market headquartered in Sweden. The company provides transport solutions for heavy industrial products as well as intermodal freight and passenger transport for industrial companies. Hector Rail's fleet includes 75 locomotives, and covers a total of over seven million train kilometers a year. Hector Rail initially ordered five Vectron locomotives from Siemens in July 2016. The order included an option for the 15 locomotives of this type that were just ordered.
Hector Rail's future Vectron fleet:
– already completed: 2x Vectron AC 6.4MW 200 km/h SE/NO
– arriving in 2017: 3x Vectron AC 6.4MW 200 km/h SE/NO with shunting diesel
– as of 2018: 15x Vectron AC 6.4MW 200 km/h SE/NO with shunting diesel
Railcolor: Siemens has completed the first two Vectron locomotives for Vectron, being two older machines that have previously being used for homologation, presentation and (test) services in Norway in Sweden. 193 923 and 924 were then sent back to Germany for modification and repainting. Currently both machines are in Sweden for another series of trials and for training. Both electrics are 'normal' 6.4 MW AC machines without supplemental shunting diesel module and equipped with ATCs for Sweden and Denmark only.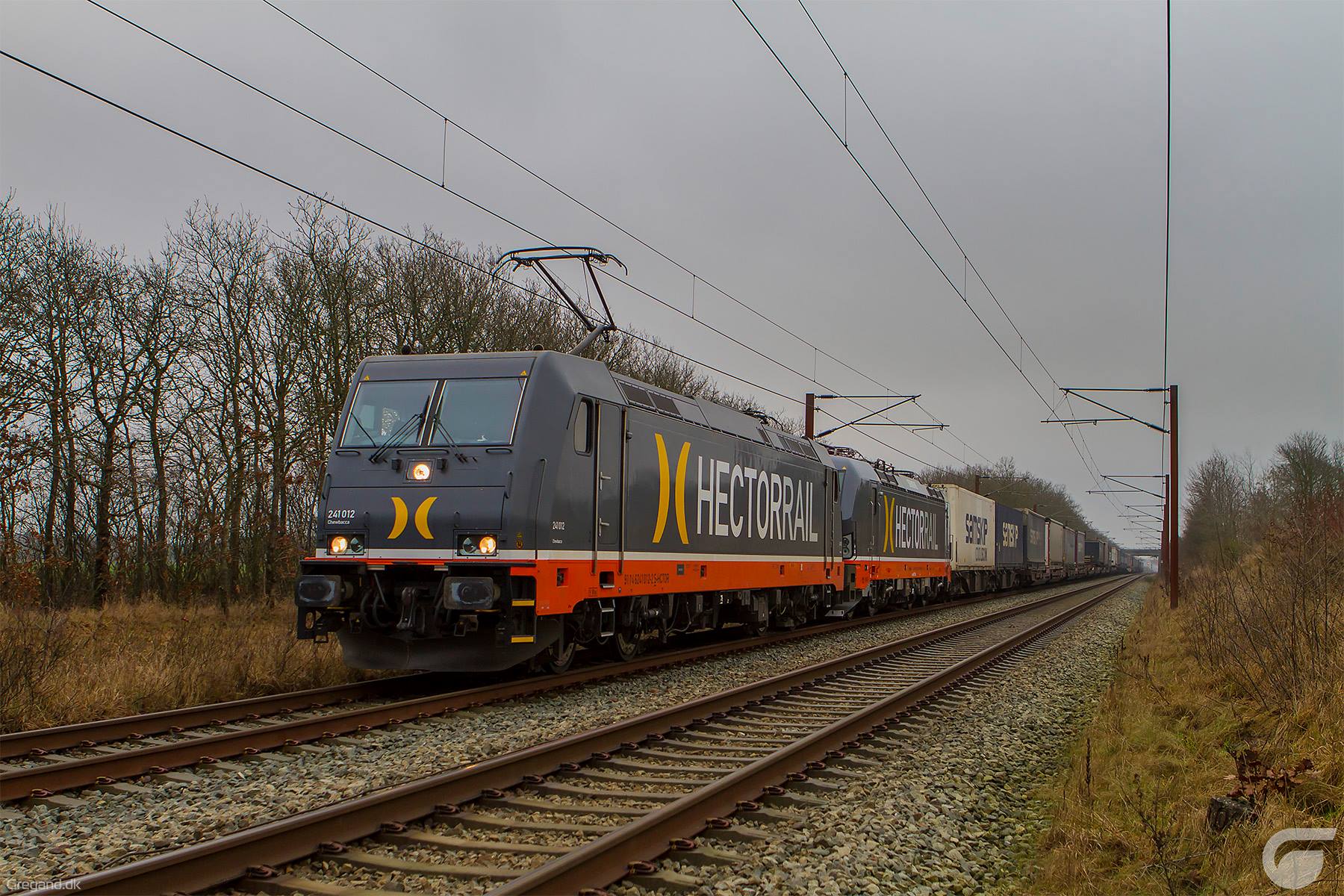 The 18 other units that Hector Rail will receive are newly-builts with diesel shunting module. In 2016, press information stated that optionally, Hector Rail could install equipment in its Vectron locomotives so they could be operated on long-haul freight corridors through Denmark to Germany. Such a thing is not mentioned now, which of course does not mean it will not happen.
The first two Hector Rail Vectron locomotives have arrived in Sweden/Norway already.