Are we looking here at a design that will never be? On May 17, the city of Zurich announced that it was planning to order seventy new light rail trains from Bombardier for its operator VBZ. An order worth around 358 million Swiss francs, including staff training and maintenance equipment. But, Siemens and Stadler both object. To be continued..For now, lets have a look on Bombardier's offer.
The two competing manufacturers demand a thorough review of the tender process by an independent committee. It is another chapter in one of the more troublesome tender processes of the past years. Five years have passed since the city of Zurich decided new trams had to come. New trams to replace the first two batches of the Tram 2000 fleet.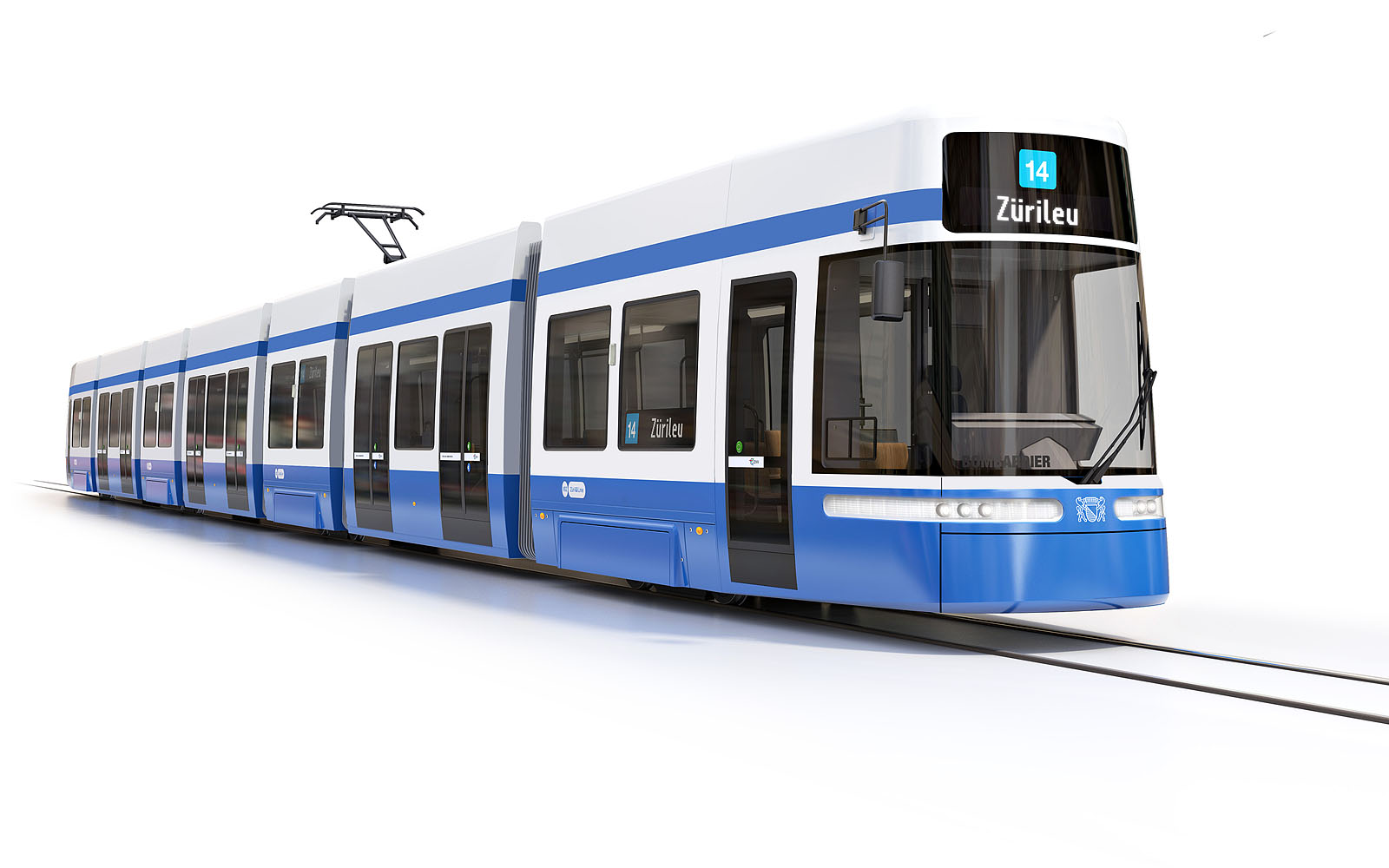 Bombardier is offering its Flexity 2 light rail platform, with a special design for Zurich. The Flexity 2 Zurich is a 100% low floor train with a maximum capacity of 276 passengers. Instead of using aluminum, Bombardier has decided that steel will be used to build the frames and bodies, in stead of aluminum. This should result in lower maintenance costs. Bombardier learnt this lesson after delivering the Cobra trams to Zurich, currently the most recent type of trams in the city.
The delivery of the 70 sets is scheduled for 2018-2023.
Update 07.03.2017: On 21.02.2017, the 'Verwaltungsgericht Zürich' decided that the public interest is served best with continuation the procurement process, that is already taking much more time as planned. It states that the bidding process could have been more transparent, but that problems found do not justify the re-evaluation of the bids and therefore further delay of the order. On March 3, 2017, Bombardier announced the order officially. Siemens and Stadler Rail decided not to appeal again.