Siemens has released a video of its Inspiro metro trains for Kuala Lumpur, Malaysia. 58 driverless four-car metro trains are currently under delivery.
Each train comprises four stainless steel cars in an M-T-T-M configuration. Each car is carried by two bogies. The trains are capable of carrying up to 1,554 passengers (at 8 persons/m2), with up to 174 seats and standing room for up to 1,380 passengers.
In October 2012, the consortium SSSC (Siemens Malaysia, Siemens AG and SMH Rail) was awarded the contract to supply the new metro trains for the Metro Klang Valley MRT Project (Projek Mass Rapid Transit Lembah Kelang–Jajaran Sungai Buloh–Kajang) in Malaysia. These trains will be used on the newly built 51-kilometer-long Sungai Buloh–Kajang Line, which connects Kuala Lumpur with the Klang Valley area.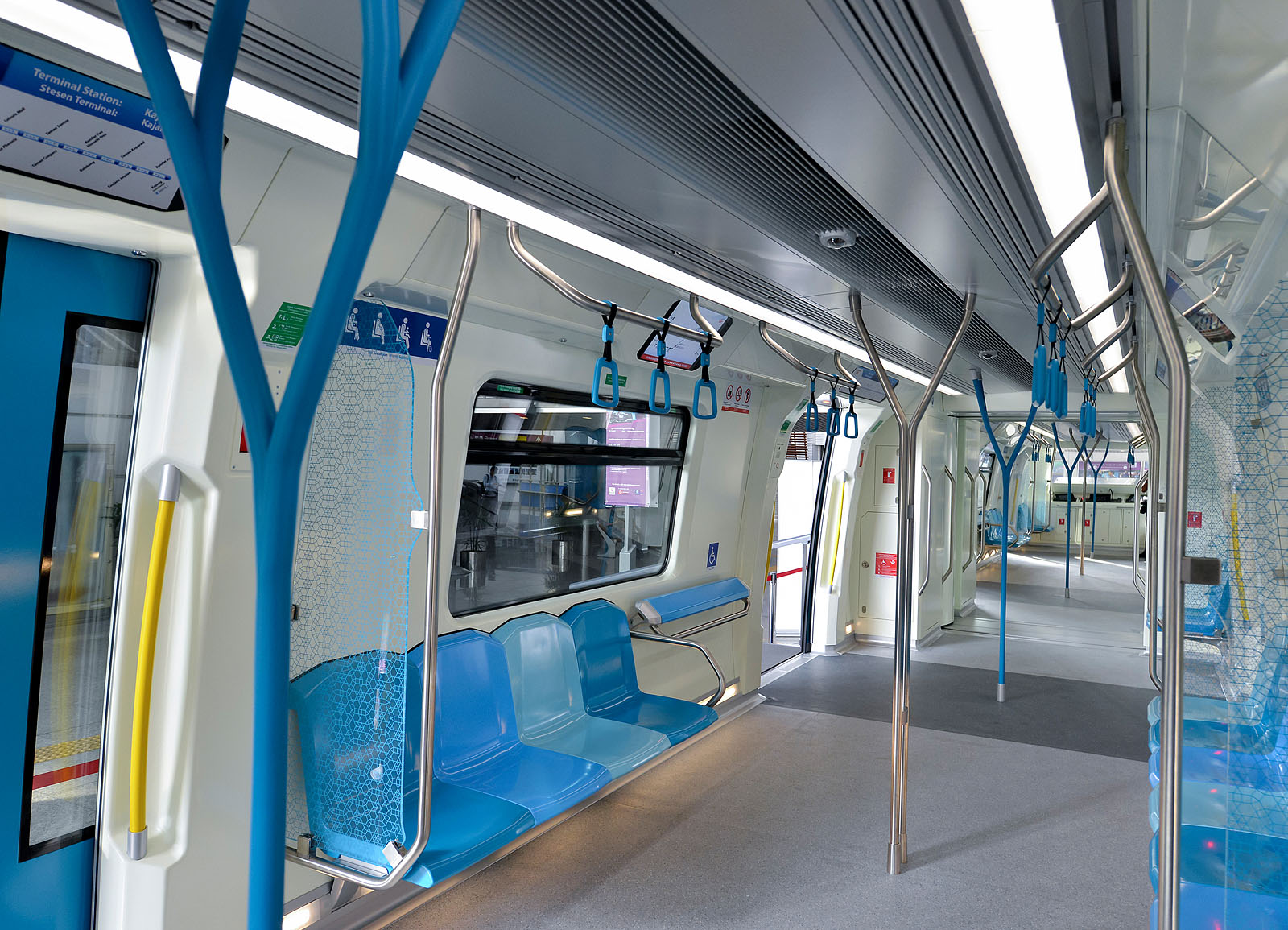 The car bodies for the trains are being produced by CSR Puzhen in China. The final assembly of the vehicles is be performed in Malaysia by the consortium partner SMH Rail.
Designworks, a BMW Group Company, developed the interior and exterior design of the trains. The "guiding light" design concept was inspired by the architectural characteristics of modern Malaysia and reflects the dynamism, elegance, and technological progress of Kuala Lumpur. The interior color concept with varying shades of blue and traditional symmetrical patterns with a modern interpretation in the entry area symbolizes the vitality and cultural diversity of Kuala Lumpur.