Today was a big day for Wienerlinien, the public transport operator of the city of Vienna (AT). It presented, together with Bombardier, the final design for its new generation of light rail vehicles. We see a five-car articulated LRV with six doors on its right side. Its livery will be red, black and white: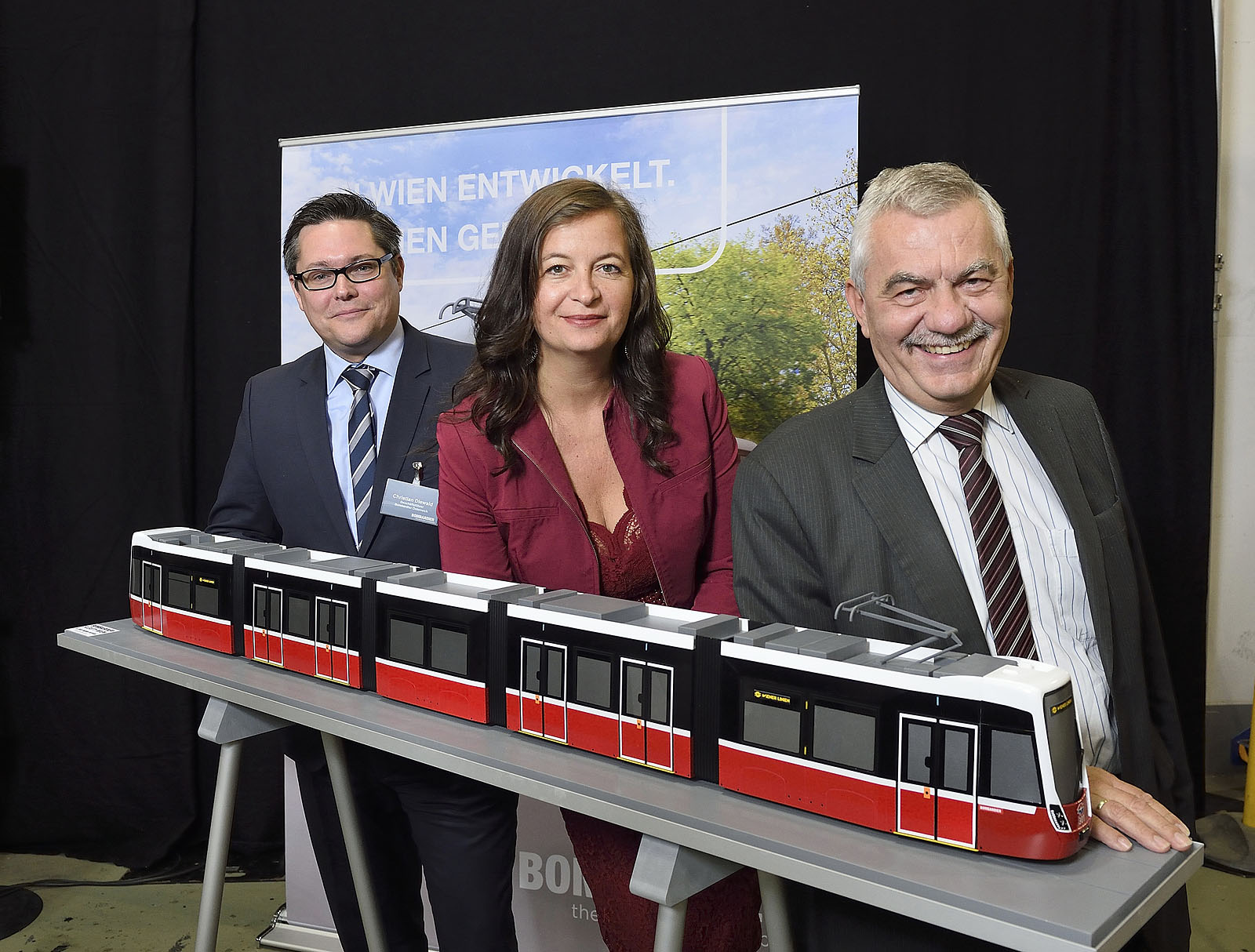 At the same day, the production of the LRVs was started officially by Mr. Günter Steinbauer, director of Wienenlinien, personally welding the very first parts together:
Geburtsstunde der FLEXITY Wien: @wienerlinien Geschäftsführer Günter Steinbauer (rechts) setzt die erste Schweißnaht pic.twitter.com/BuAj1GiZ5v

— BombardierRail_DE (@BombardierR_DE) October 12, 2016
Early 2018, Bombardier will provide the first sets for testing and commissioning. By the end of that year, the Flexity should enter revenue earning service. With the new low-floor LRVs Wienerlinien will be able to withdraw the very last trams without platform-level access. In Vienna, low floor means a floor height of only 215 millimeter above street level, a world record.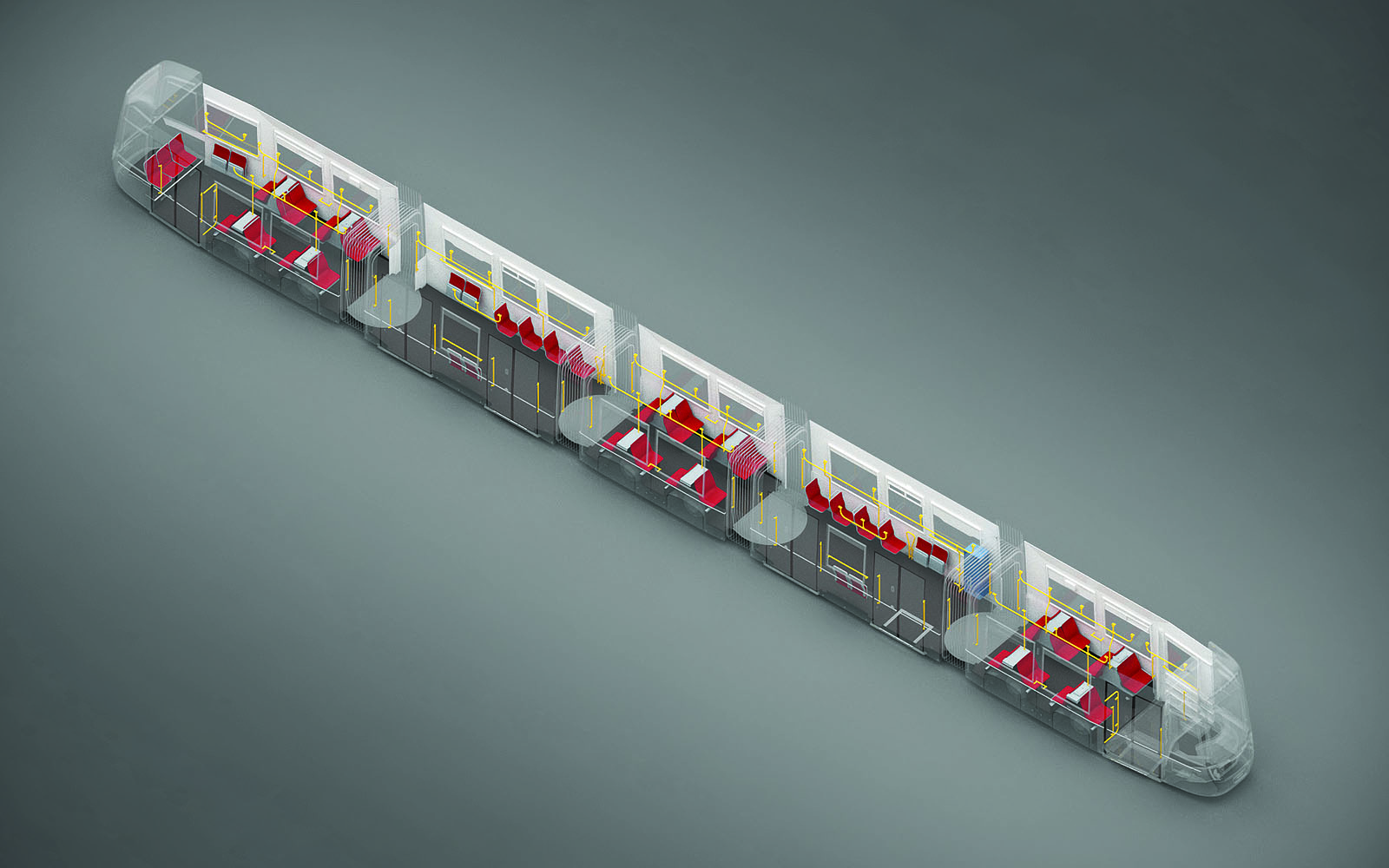 Wienerlinien has placed a fixed order of 119 LRVs with options to raise this number up to 156. The sets will be 34 meter long and can carry up to 211 passengers. Each LRV has two places reserved for wheelchairs and eight (!) for strollers. Also available are extra wide seats for mother+child.
The LRVs feature information screens, climate control, video surveillance.
This slideshow requires JavaScript.
The delivery of all sets will continue until 2026. Repairs and servicing will be done by personnel of Wienderlinien, but the responsibility will be Bombardier's.