European railway products go all around the world, of course. An exotic example is this new 6-car metro train for the Peruvian capital of Lima. It is being built by Hitachi Rail Italy (formerly known as AnsaldoBreda). The vehicle order is part of larger deal for the construction, operation and maintenance of Lima's line 2/4 metro, for a period of 35 years.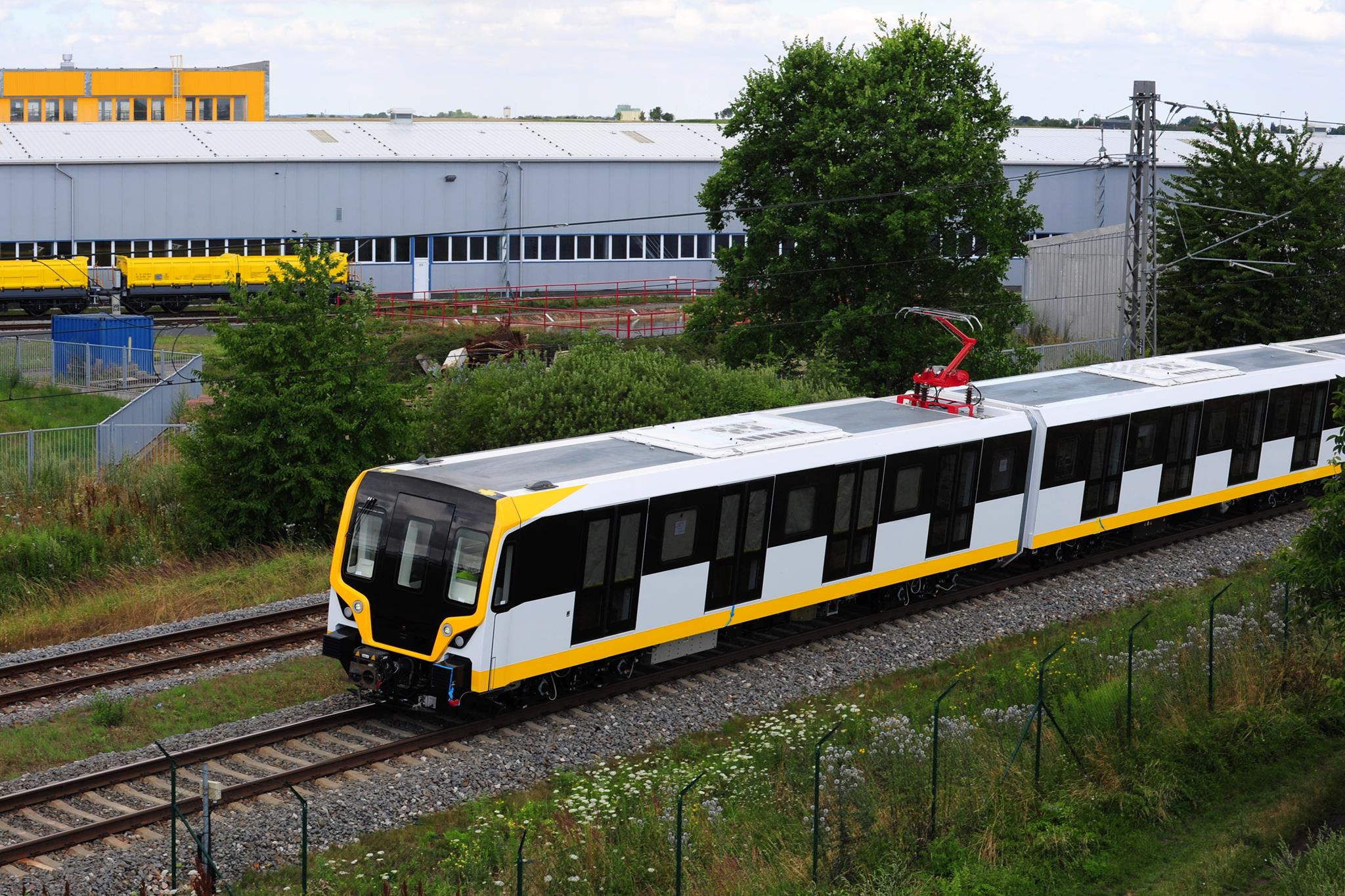 Hitachi Rail is part of the consortium 'Nuevo Metro de Lima' that closed the deal with the Peruvian government in 2014. The contract involves the concession for Line 2 and a branch of Line 4. In total, 42 driverless articulated trains will be built, offering 168 seats and 1105 standing places. In commercial operation, the trains will run at a speed of 80 km/u (90 is the maximum).
One set was seen during test runs at the VUZ Velim test center tracks on 17.07.2016.