When Italian design and Japanese quality come together. This is the new 'Caravaggio'. A new double deck passenger train for regional transport, developed by Hitachi Rail Italy, formerly known as AnsaldoBreda. Hitachi from Japan took over the Italian manufacturer from Finmeccanica in November 2015.
And no, this is not a dreamy concept for the distant future, this is the real thing. The Italian railways Trenitalia have started a huge fleet renewal program. The operator wants to spend around 5 billion euro on new rolling stock for its passenger services. Alstom, Hitachi Rail and Stadler rail have been mentioned as preferred suppliers.
For Hitachi Rail the plan has concretized into a first fixed order for 39 5-car double deck compositions. 39 Caravaggio's are coming! An order worth 333 million euro, part of a larger framework agreement. Ultimately, Hitachi Rail could be building up to 300 such trains under this contract, then worth around 2.6 billion euro. The trains will operate nation-wide.

The Caravaggio will become the flagship of the new Italian regional train fleet. The 5-car trains will be 136 meters long and 2.8 meter wide. Its total capacity will be 656 passengers and it will have a top speed of 160 km/h, with an acceleration greater than 1 m/sec2.
The design? Made in Italy. Hitachi Rail promises that the trains will feature an interior design 'that will be different from anything seen so far'. The company mentions new interior arrangements more effectively using the spaces available and stylish leather seats.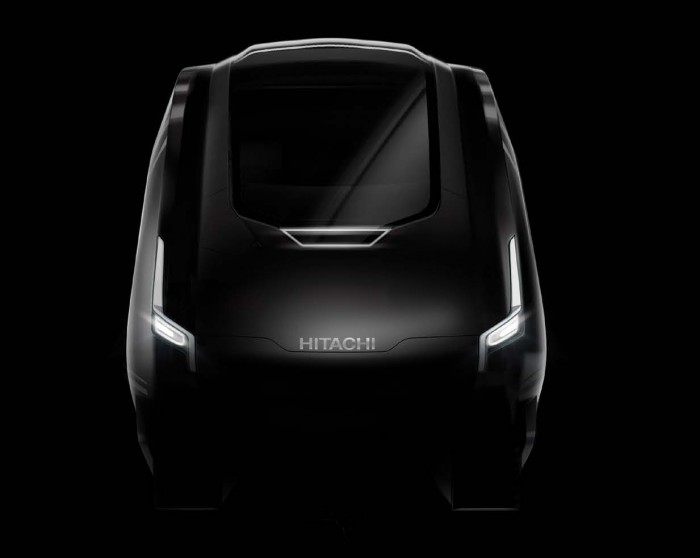 The trains will be produced in Hitachi Rail Italy's three factories in Pistoia, Naples and Reggio Calabria, Italy. We can not wait.

Update: The contract was signed on 03.08.2016