The 'Divisione Trasporto Regionale di Trenitalia' is introducing a new livery for its trains. Several different types of modern rolling stock is now presented in the new livery. The new base colors are blue and silver, with lime green and orange accents.
The livery was introduced on the new Coradia Meridian trains, currently being built by Alstom. Trenitalia is now operating first trains in revenue service. They are branded as 'Jazz' and are designated ETR425 (5-car trains) and ETR324 (4-car trains).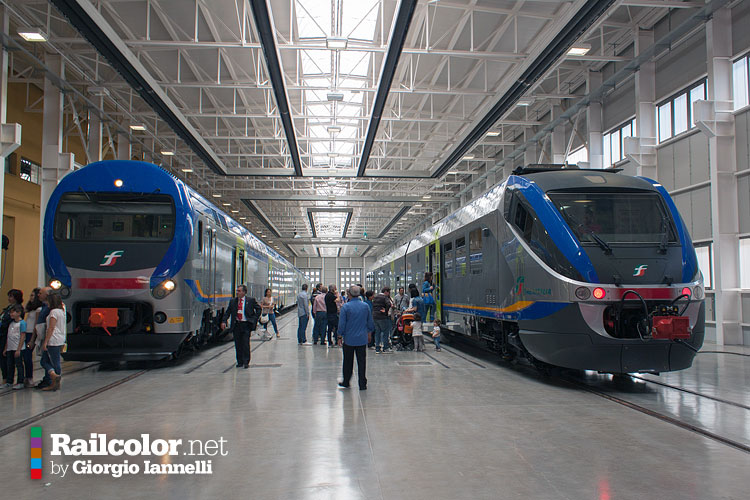 During the past week, there was an open door day at the Trenitalia depot in Foggia. Surprisingly two other types of trains were presented in the new livery for the first time. The image shows the double deck TAF train no.02 (built by AnsaldoBreda) on the left and ALe501.037 'Minuetto' (Alstom) on the right. In the new livery, the latter type will be difficult to differentiate from the new Jazz trains. They represent the same platform from Alstom, but represent two different generations.

BTW, in February we already brought you the first E464 series locomotive (no. E464 589) in the new livery. Together with these locomotives, the Vivalto double deck rakes are getting a make-over.