Alstom finalised a contract to provide 34 light rail vehicles and 30 years of maintenance services to the Rideau Transit Group (RTG) consortium(1) that was selected to design, build, finance, and maintain the first line of the Ottawa Light Rapid Transit (OLRT) system worth over €1.5 billion (2.1 billion Canadian dollars). Alstom's portion of the contract is worth approximately €400 million.
The new Citadis Spirit that Alstom is launching in the North American market will have many features that accommodate Ottawa's particular needs. Designed in a high capacity version, it will be able to operate in extreme winter conditions. It will also benefit from a top speed of 100 km/hour (65 mph), reducing travel time between suburban areas and the City Center. As all Alstom trams, it will have a full low-floor accessibility and onboard bicycle storage. Alstom will build the vehicles in America and assemble them in Ottawa.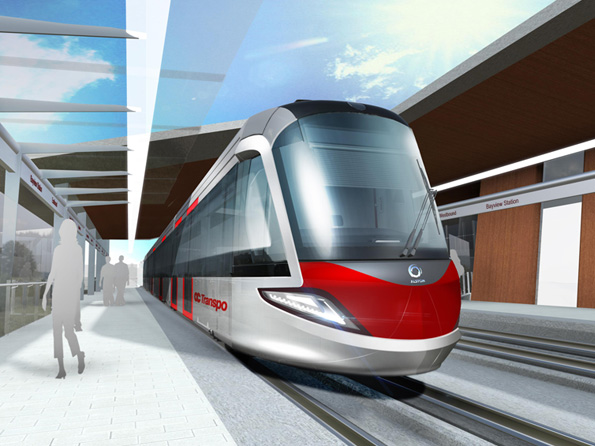 Ottawa will rely on its state-of-the-art 12.5 kilometre Light Rapid Transit system which will provide service to the downtown area via 13 stations and a 2.5 kilometre tunnel. Construction of the project will start in the next few months and the system is expected to enter full service in spring of 2018.
"This project marks the successful entry of Alstom into the North American Light Rail Vehicle market. Alstom will bring its experience as the market leader in tramways. TheAlstom Citadis Spirit light rail vehicle is very flexible and can be adapted to the needs ofother cities across North America." said Guillaume Mehlman, Alstom Transport North American President.