Hitachi Rail was selected as the preferred bidder in a recent tender by Trenitalia for the supply of 135 new regional DMUs. Valued at approximately 1.6 billion euro, this order mark the next step in the regional fleet renewal process of the Italian state operator.
At the end of July, Trenitalia awarded Hitachi Rail Italy with a contract for the delivery of 135 diesel-electric regional trains. The units are expected to enter revenue service in 2021 and will be built at the Italian plants in Pistoia, Naples and Reggio Calabria.
A minimum delivery of 70 units is part of the contract and is in line with the continuous efforts of the operator to increase regional transport quality and punctuality.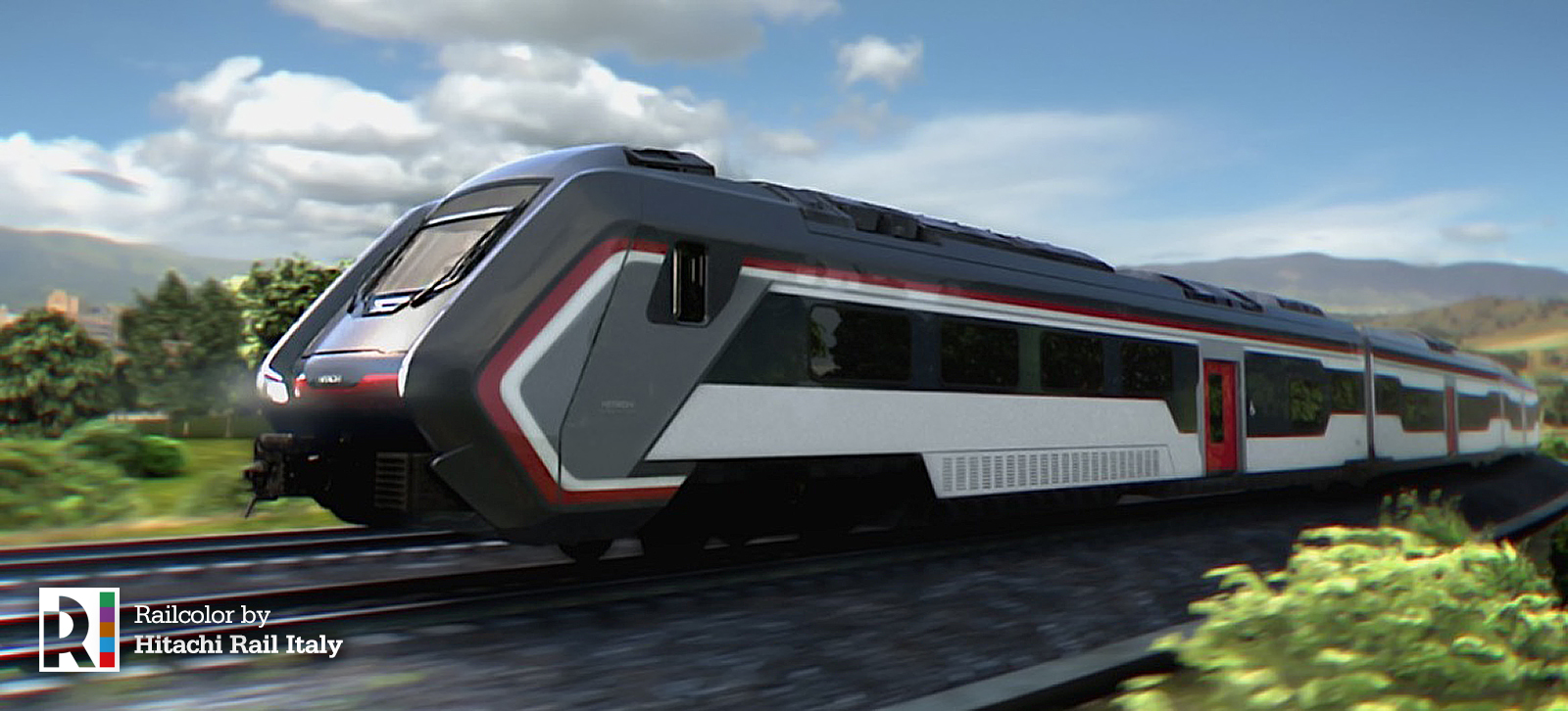 As seen in the 3D render distributed by Trenitalia, the new DMU design is a single-deck train with an exterior design similar to Trenitalia's Rock EMUs. The unit is painted in a "factory" gray-white-red livery, which is likely to change.
The investment is part of a large scale fleet renewal process, which is valued at a total of 4.3 billion euro, that also includes the supply of 500 regional Pop and Rock trains. These are expected to enter service as early as next spring.