Alstom has received an order to supply five additional Coradia Lint diesel trains to Hohenzollerische Landesbahn AG (HzL). 
The five Coradia Lint 54 units are ordered for the Bodenseegürtelbahn in Baden-Württemberg. The trains are identical to the Coradia Lint fleet comprising 10 units, HzL ordered last year for the Ulmer Stern network.  Delivery is scheduled with the original order, for June 2019.
"We are very pleased about the confidence once again placed in us regarding our proven Coradia Lint" said Joerg Nikutta, Managing Director of Alstom in Germany & Austria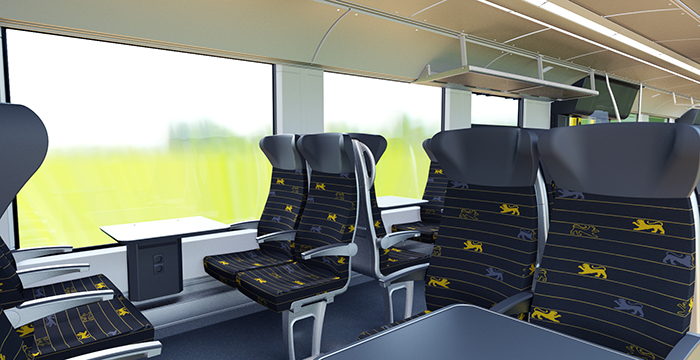 The vehicles reach a maximum operating speed of 140 km/h with high acceleration. The 2-car diesel trains feature an entry height of 620 mm and will have a comfortable, spacious seating arrangement with a seating capacity of 150 passengers. There is space for up to 18 bicycles.
Almost every fixed seat is equipped with a table for laptops. The trains are all equipped with WiFi, an entertainment and passenger information system with static and dynamic information monitors and video surveillance to ensure high passenger safety.