On 25.01.2018 lease company AB Transitio made public it acquired another eight KISS-EMUs from Stadler Rail. A good reason to zoom in again on the Swedish KISS-project to see what the current status is of the development of these double deck trains specially developed for Scandinavia.
For us, the development of the KISS-trains for Transitio went a little under the radar because of legal difficulties in the procurement process, which has delayed the construction and delivery of the new trains. The first units should be completed anytime soon, and enter service in 2019.
33 KISS trains for Mälab / Mälardalstrafik AB
This is much later as envisaged. The first 33 units were ordered in 2015 and should have entered revenue earning service in 2017. These 200 km/u fast EMUs were ordered by Transitio and to be operated by Mälab on the following connections:
The lines of Mälab
Stockholm – Eskilstuna – Örebro
Stockholm – Katrineholm – Hallsberg
Stockholm – Nyköping – Norrköping
Sala – Västerås – Eskilstuna – Norrköping
8 KISS trains for Upptåget
Last month Transitio got green light to order another eight EMUs for the Uppsala region. These units are identical to the Mälab trains, 4-car and a topspeed of 200 km/u, but will have a different livery. They will be operated by Kollektivtrafikförvaltningen UL under the Upptåget brand name. At this moment the operator uses Regina single deck EMUs but these are at their maximum capacity. With the new KISS-trains UL hopes to have an solution to the overcrowded trains.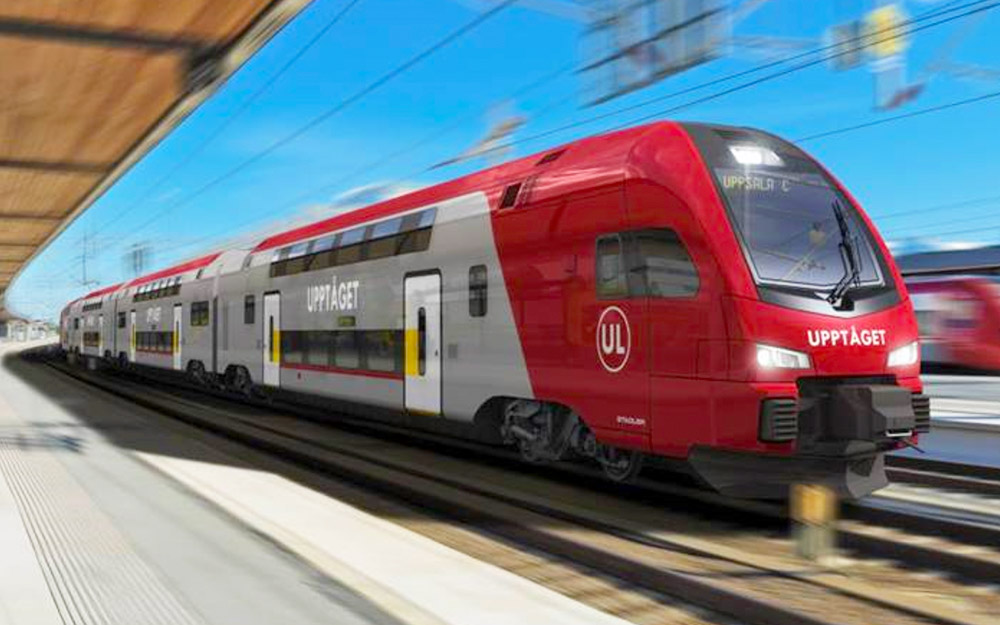 KISS for Sweden: Special features
Adjusting the KISS-design for use at Scandinavia does not only cover the installation of different electric equipment and the application of extra features to cope with the harsh weather conditions. The trains are different in size. The Scandinavian KISS trains will be 12 cm wider and 10 cm higher compared to the sets 'earlier delivered'. The Transitio order therefore ads another size to the KISS family that also incorporates units adjusted to the loading gauge of the GOS region and soon the United States.
Stadler states that the Transitio KISS-trains are designed to run at minus 40 degrees and in snow with a depth of up to 80 cm on the track. The connections between the cars will be adjusted for this purpose, the trains will feature large snow ploughs, special door and wall heating systems and insulation. The underframes of the trains have been designed to minimize freezing.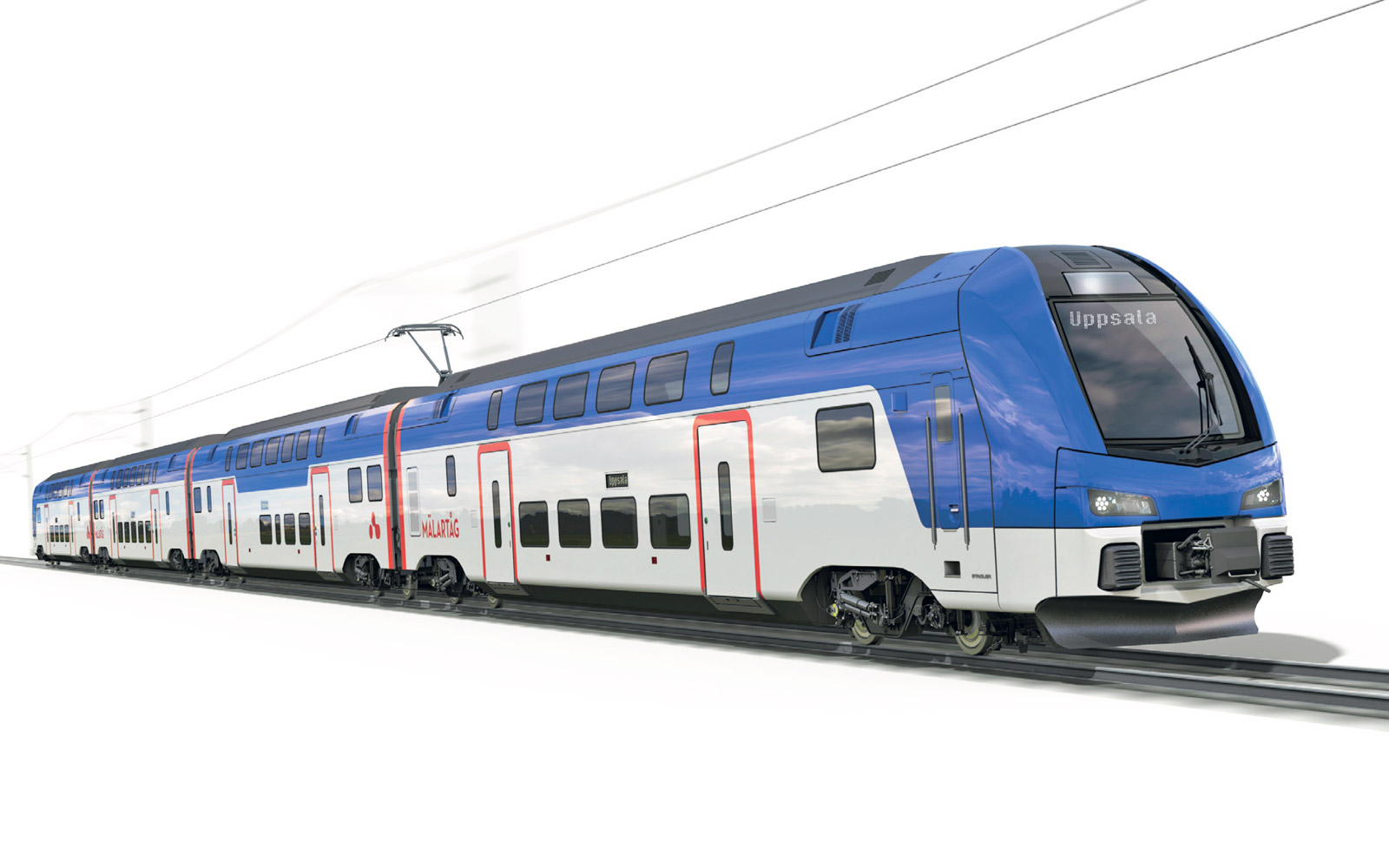 Update 12.02.2018: Several visitors of our website made clear that Stadler Rail is not using the name KISS for its double decker trains for Sweden. The manufacturer prefers the old name of the product: "DOSTO". This is done as KISS has a negative connotation in Sweden, it means "urine".