Updated on 12.10.2017: Ferrovie.info comes with an update on the InRail Vectron order we mentioned in July. Back then we stated InRail would receive DC electrics only, that has proven to be false. In January 2018, Siemens will deliver 1 Vectron DC and 1 Vectron MS locomotive to InRail. The MS machine is the first multi-system Vectron locomotive to be sold to a open-access operator from Italy. In October 2018 Siemens will hand-over the third machine, that will be a Vectron DC with diesel-power module (DPM) for shunting.
In July 2017, InRail already released a design sketch of its future machines, showing they will get the same blue/red/white livery as applied on the InRail ES64U4 series electrics. Based on this sketch we made this impression: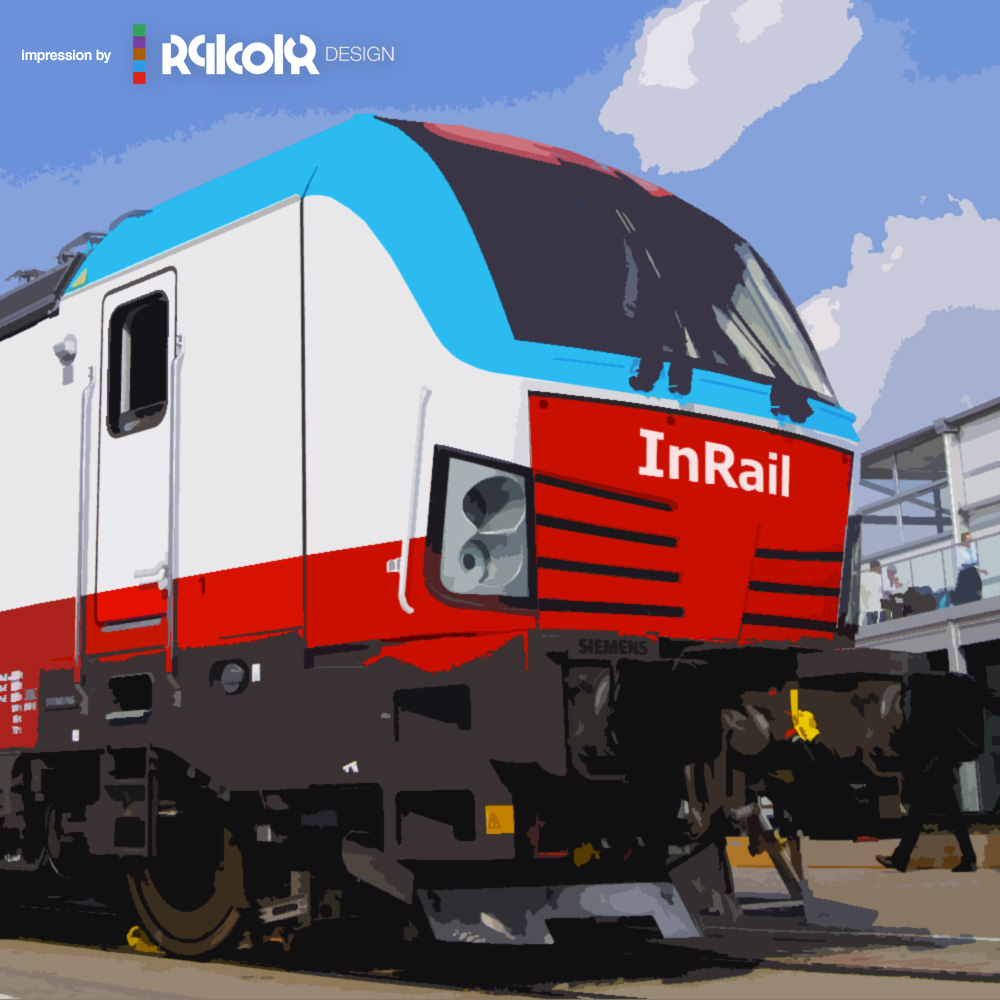 InRail is the fourth Italian customer for the Siemens Vectron. At this moment 16 Vectron DC locomotives have been release from work:
2x Siemens: 191 001 and 100
2x FuoriMuro: 191 002 and 003
4x CFI: 191 009-012
8x UniCredit > DB Cargo: 191 013-020
Over the past months, many Vectron MS locomotives have entered Italy since the multi-system version is now also homologated for the country and Siemens has started the delivery of DE/AT/IT and DE/AT/CH/IT/NL locomotives to its customers. We talk about machines for MRCE, Lokomotion, BLS Cargo and Alpha Trains.
In social media: