This morning, Bombardier officially presented the first of three TRAXX multi-system electric locomotives for the Rhenus Group. During a small ceremony at the transport & logistic fair in Munich, the blue 186 268 was handed over to Rhenus. Until the end of May, all three will be commissioned.
The Rhenus Group already has similar locomotives in its fleet, so commercial usage of the new machines can start right away. The blue 186 268 and 269 will be registered in Germany and have D-XRAIL keeper markings (XRAIL = Crossrail, of which Rhenus holds a majority stake). The third machine will have a Austrian registration and will be used by LTE, of which Rhenus Rail holds 50% of the shares. This designated 1186 940 will feature a LTE color scheme.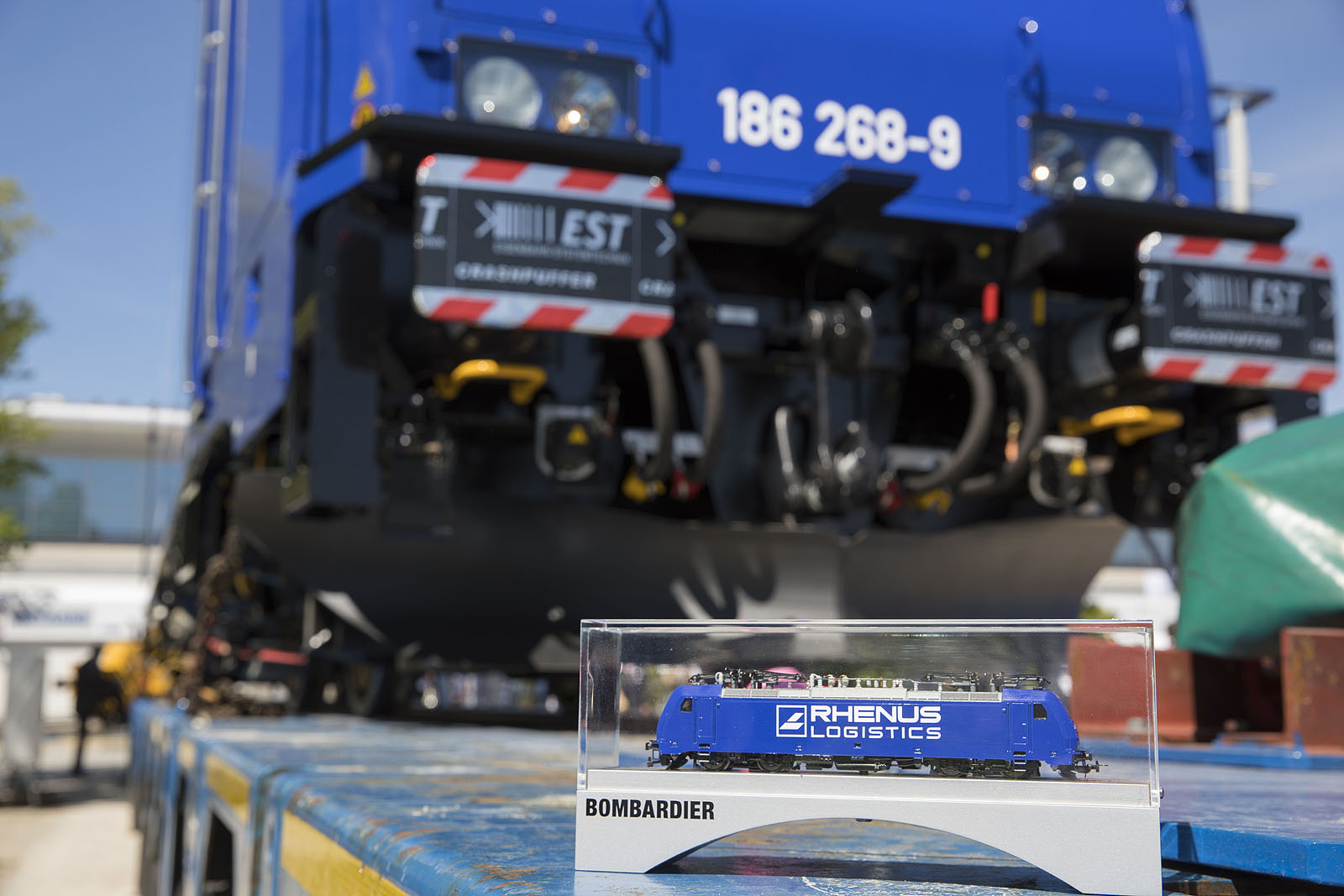 Rhenus Rail states that it will use its new TRAXX locomotives predominantly for services to and from Belgium. Other important freight corridors are those from the Netherlands to Germany (Swiss border region) and central Europe. Officially, the machines are equipped for Germany, Austria, Hungary, Czech Republic, Slovakia. Belgium and the Netherlands.
Read all about the Rhenus Rail TRAXX locomotives on Railcolor.net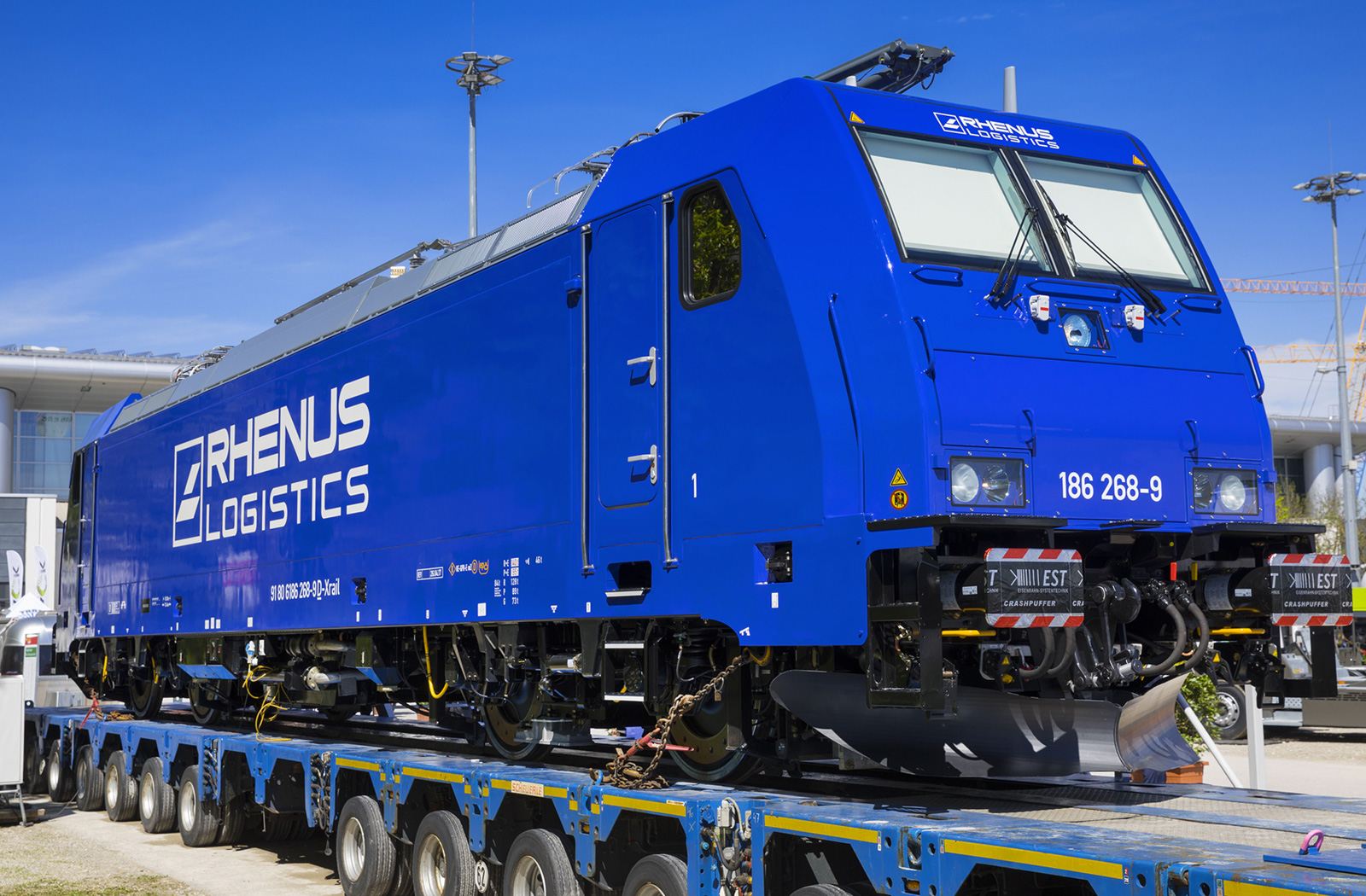 Per Seilwinde auf den Tieflader: Unsere #TRAXX-Lokomotive des Betreibers #Rhenus ist gut in München angekommen. #transportlogistic pic.twitter.com/GAZPafae68

— BombardierRail_DE (@BombardierR_DE) April 28, 2017